Diffusion: We share our knowledge so that others can join us in improving young people's mental health.
---
We run a variety of services for professionals to give people the confidence, knowledge and skills to improve mental health – we call this Diffusion.
We draw on 50 years' experience of supporting young people and a unique take on mental health to offer engaging, relevant and practical training. This might be of particular interest for those working with young people, but we believe that the lessons we've learned apply across the board.
Do have a peek at our Diffusion portfolio below. Our entire offer can be tailored to your specific needs and delivered in your setting.
We want to respond to the needs of our community, and specifically the young people within them. If there's an area that you feel you need help with, but can't see it here, get in touch. As an agile and creative team we relish having new challenges and would love to see how we can help you!
If you would like to explore how we can help you, please contact diffusion@otrbristol.org.uk.
Upcoming training:
FREE Resilience Lab: Train the Trainer Sessions
Over the course of this year (2021), we will be running 13 rounds of Train the Trainer which will introduce you to the concept of resilience, criticisms of it and how we can boost it in the young people we work with. It will equip you with the confidence, skills and knowledge and tools to deliver OTR's Resilience Lab programme.
The 5 areas of the course all focus on different aspects of resilience and include background knowledge, practical activities and self-help tools/skills that people can take away. They include: Pressure Proof, Making Friends with Stress, Thinking Traps, SuperMe and Reach Out.
This is a health promotion/preventative course that is suitable for anyone. It is not just for people who have already identified themselves as struggling and is suitable and adaptable for any age group. We also know from our work that participants on our Train the Trainer programme gain skills for themselves that they can use within their professional practice. Once completed professionals will be able to run Resilience Lab sessions for groups and also how to adapt some of these skills to working 1:1.
What participants will receive:
4 x 2.5 hours online sessions of OTR's Resilience Lab Train the Trainer programme that equips with the knowledge and content of each of the 5 Resilience Lab sessions, as well as a grounding in the research and theories around resilience. These will either be spread out over 4 weeks or completed in 2 full days.
Materials and tools for professionals and their organisations to deliver Resilience Lab including the handbook with session plans and associated worksheets.
Access to updated and/or new Resilience Lab resources
Access to some light touch further support.
Who is this for?
This FREE training is available for Bristol-based professionals working with people between the ages of 10 and 16. Priority will be given to professionals not working in schools, but please just apply and we can start a conversation. We really encourage applications from sports clubs, church groups, food banks, youth groups, arts organisations – if you work with young people, we want you on it!
Dates & Times
We are offering the option of 4 morning sessions over 4 weeks (November 10.00am – 12.30pm) or 2 full day sessions (October, December 10.00am – 4.00pm).
---
FREE Supervision Skills for Managers
This one day training will equip managers that support professionals working with young people in Bristol, with an understanding of and confidence to use supervision skills. These skills will allow you to confidently hold a space where there is an accountable two way process that supports the staff member and manager to develop good practices and boost their own wellbeing. Supervision can help improve the quality of a service and enable staff to feel supported and valued.
The need:
We anticipate there to be even greater pressure on all staff that work with children and young people as the effects of the pandemic play out. Part of OTR Bristol's remit is to put practical tools into the community to promote better mental health and to give everyone the confidence to approach this topic.
The offer:
– One day workshops on supervision skills for managers run by mental health professionals who have qualified as supervision trainer
– All associated materials, including worksheets and workbooks
– Continuing light touch support from Diffusion
Our portfolio:
Meet the Trainers
Henry Poultney (he/him)| Team Leader (LGBTQ+)
Henry joined OTR in 2015 having spent time working in community development for Terrence Higgins Trust. An activist and passionate advocate for LGBTQ+ rights, Henry has a degree in sociology and is also a member of the Independent Advisory Group for Avon & Somerset Police. He oversees all our work on gender and sexual diversity here at OTR.
E: henry@otrbristol.org.uk
P: 0808 808 9120 (option 1)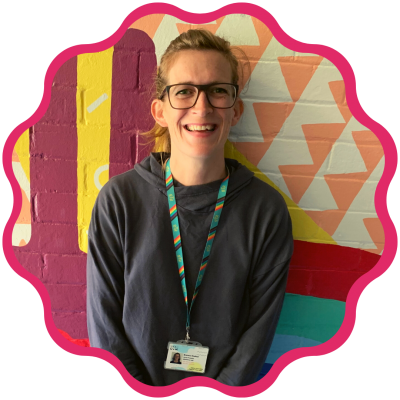 Bronwen Rashad (she/her) | Head of Enterprise and Training (Diffusion)
Bronwen joined OTR in 2019 running the Resilience Lab and delivering sessions to over 3,000 young people. Bronwen has a background in anthropology and adult education, and came to OTR following a 20 year career spanning the public and private sectors, most recently running several Arts Council Wales Creative Schools projects. Bronwen now heads up Diffusion, developing OTR's training and consultancy offer for groups who would like to change how they approach mental health.
E: bronwen@otrbristol.org.uk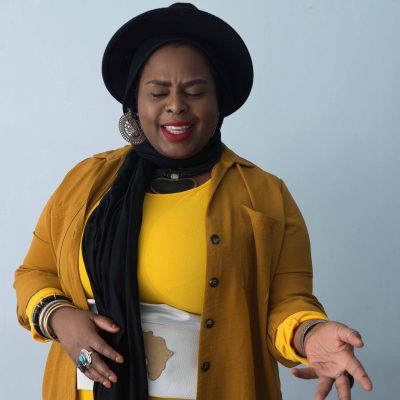 Muneera Williams | Team Manager (Zazi)
Muneera has over 15 years' experiences working creatively and responsively as a freelancer, within organisations working across equality, representation and creativity. As a cultural producer, she is passionate about the possibilities of creating new futures. Muneera holds an MA in Islamic Studies, where she focused on Black-British pathways to spirituality, migration, gender and race. Her second MA is in Women's Studies, where she focused on the intersection of faith, race, gender, auto-ethnography and methodologies of empowerment for non-centred people.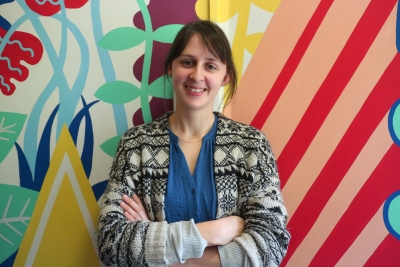 Jo Moulton (she/her)| Team Leader (Therapies)
Jo joined OTR as a counsellor in 2013, having worked in adoption and fostering services and as a lecturer in counselling at City of Bristol College. Jo is a qualified and accredited Counsellor and a registered Cognitive Behavioural Therapist and Supervisor. Jo is one of three Team Leaders who oversees all our one-to-one and group therapies.
E: joanna@otrbristol.org.uk
P: 0808 808 9120 (option 1)