Support us
As a local charity committed to diversifying and innovating the way we support young people, you can be sure you're making a real difference to young people's lives by supporting OTR – in whatever way you can.
Helping us financially – whether that's through fundraising or donating – is always welcome! You can donate to us today or set up regular monthly donations.
To support your fantastic fundraising challenges, events and activities, you can use simple online tools such as JustGiving and Facebook Giving; text giving; or collect money on the day and pay it in later via JustGiving or via bank transfer.
You can choose as your Charity of the Year and work with us for a longer period of time as well (lots of organisations/businesses like to do this for us!) You will find all the useful information in our Fundraising Pack. To find out more about fundraising click here.
You can also support us through shopping via Amazon Smile!
Supporting OTR empowers young people like Evie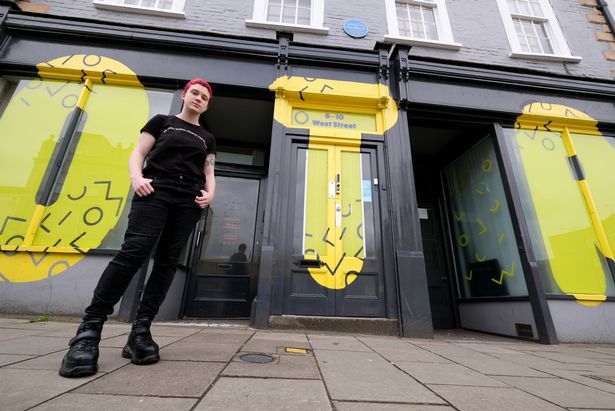 I've felt such a big difference since I joined OTR. They understand me. Leaving the house might seem a small thing to do but getting out and about is life-changing when you've never had the confidence to do it.

I feel like I'm accepted here by everyone. For the first time, I can just speak and be 'me'.
You can see more feedback from young people on the OTR Friends social media channels (Twitter and Instagram), and you can check out our latest Impact Report for annual updates on how your money and support impacts our work.