Fundraise
All of OTR's services are free for young people. To help us to continue providing our services, donations and fundraising events supporting OTR are very much appreciated and encouraged!
If you would like to fundraise for OTR, we'd love to hear from you. Here are a few things you can do for us:
Month of Movement! Walk, run or jog to raise money for young people's mental health. Set up your JustGiving page, set your own goal for one month and be amazed at what you can do.

You can choose a personal challenge to raise funds for us as an individual supporter. Run a marathon, learn a new skill, shave your hair. Whatever floats your boat!

You can team up with friends or use an existing group to fundraise for us. For instance, we've had support from a group of friends who decided to cycle to Paris. We also had a group of friends hosting a gameathon for us. It can be a lot of fun to 'do good' together. Talk to your friends about OTR and set up a group challenge!
How to fundraise with us
You can run for OTR – apply for a free charity place in the upcoming Bath and Bristol runs (March and May 2024)!
You can find us on JustGiving and set up your fundraising campaign there – all the money you raise will be sent directly to us, so you don't have to worry about managing it.
You can also fundraise for us on Facebook. All you need to do is set up a fundraising page or simply choose us each time you celebrate your birthday or mention fundraising for us (in Facebook updates and Instagram stories with the sticker "donate").
You can support your fundraising efforts with text giving. Just ask your supporters to text "OTRBRISTOL 5" to 70085 to donate £5 to us (they can choose donations between £1 and £20 by changing the '5' accordingly).
---
---
What you'll need
If you plan to collect cash on our behalf: Please use an official OTR logo (with our charity number) and our sponsorship form. Please always make our charity number visible to your supporters. We follow the Code of Fundraising Practice.
Corporate activities and partnerships: Please always follow our brand guidelines and get in touch if you wish to fundraise for us as a charity, CIC or a corporate entity. If you wish to donate a % of your income from sales or other corporate activities, please get in touch with us to sign a mandatory corporate agreement.
Make the most of social media: Post about your fundraiser, tag us and follow us! You can find our central accounts @otrbristol across Facebook, Instagram, Twitter and LinkedIn. You can connect with our fundraising accounts @otrfriends on Twitter and Instagram. Use the hashtag #OTRBristol in your posts. We will promote your fundraiser through our social media channels as often as possible!
Dorrie, runs for OTR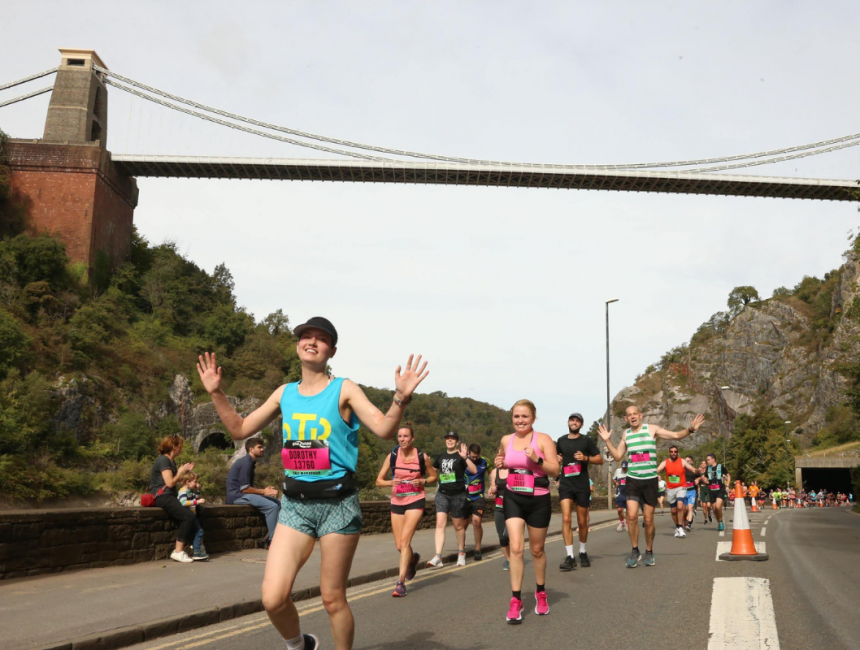 I fundraised for OTR because they have supported me loads over the last year. It has done me so much good especially with all the people I have met at Freedom. I started running in April. I never really liked exercise or sport or running, so I started with the couch to 5k and I just caught the running bug, and worked my way up to do the Bristol Half for OTR!
Other ways to support OTR