Who We Are
OTR isn't just a charity providing mental health services, it's a mental health movement mobilised to support, promote and defend the mental health, rights and social position of young people!

How we do this is just as important as what we do, because our approach is grounded in a set of beliefs and assumptions about mental health we think it's important to be transparent about.
Our Beliefs
OTR's beliefs, collectively developed across the organisation, underpin our work as a mental health social movement. At all times, OTR strives to give a choice and a voice to young people:
We believe that our offer should be inclusive of all cultures and identities.
OTR's work not only recognises but actively celebrates diversity.
We believe that young people have unique strengths, interests and circumstances.
OTR will continue to develop creative and diverse services to give young people choice.
We believe that the world around us impacts our wellbeing.
We all have mental health. OTR places our wellbeing in a social, political and environmental context.
We believe in placing young people at the heart of our work.
OTR's work is guided by young people's voices; empowering and mobilising young people to make change, both individually and collectively.
We believe in innovating and evolving to improve our offer for young people.
Throughout our long history we have adapted to an ever-changing world and we will continue to do so to ensure our work remains relevant for young people.
We believe that relationships are what make the difference.
OTR's approach centres around relationships between individuals, peers and communities.
We believe in the power of partnerships.
OTR emphasises peer relationships and organisational collaboration to improve young people's mental health.
The Team!
There are loads of people working to make OTR what it is – in fact we now have over 150 staff and volunteers on our books! Here are some key contact details for people you may want to get hold of: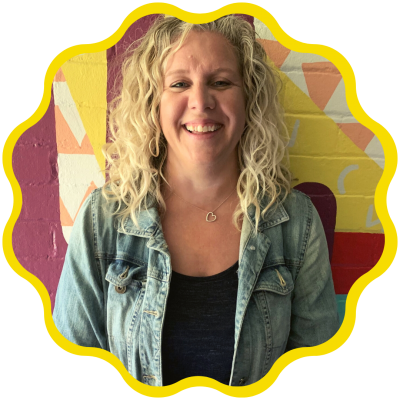 Karen Black (she/her) | CEO
Karen joined OTR in 2015 and has over twenty years experience working in the third sector delivering and managing services for young people and families with complex needs, including those in the criminal justice system and with problem substance use. As OTR's Operations Director, Karen successfully led a radical re-design of our delivery model to better reflect the health and social challenges faced by young people today. She became OTR's CEO in 2018.
E: karen@otrbristol.org.uk
P: 0808 808 9120 (option 1)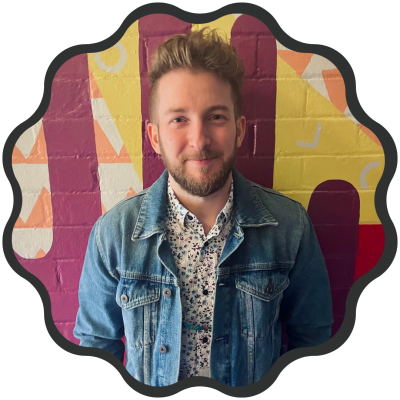 Liam McKinnon (he/him) | Director of Engagement
Liam joined OTR in 2012. He has worked in senior roles across media, marketing and communications for a number of national charities, alongside freelance marketing consultancy for a range of international clients across healthcare and entertainment. Liam is responsible for OTR's marketing, fundraising and branding, and became OTR's Director of Engagement in 2020.
Contact Liam for press, media and online enquiries.
(Student interview requests – click here!)
E: liam@otrbristol.org.uk
P: 0808 808 9120 (option 4)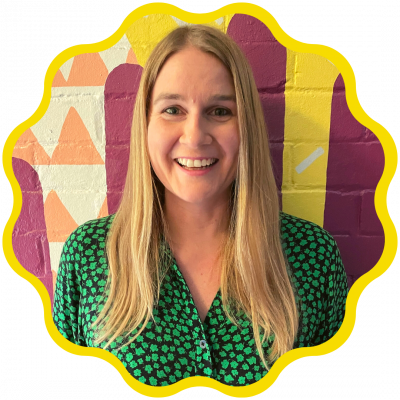 Beth Shedden (she/her) | Director of Operations
Beth joined OTR in 2021 and has fourteen years experience of working in voluntary and statutory settings including homelessness, drug treatment, housing and latterly, childrens' social care. Beth is responsible for day-to-day delivery of services at OTR, is the Safeguarding Lead and a registered Social Worker. Beth is passionate about empowering young people to improve their mental health and wellbeing so they can grow up into healthy adults. Outside of OTR, Beth enjoys playing netball and swimming.
E: beth.s@otrbristol.org.uk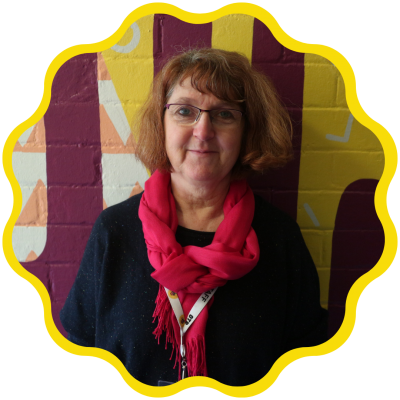 Susan Parry (she/her) | Facilities & Resources Manager
Susan joined OTR in 2014, and brings a wealth of skills and experience from senior management in a contract catering company, and more recently as a school governor.
Contact Susan for all estates, supplies and services enquiries.
E: susan@otrbristol.org.uk
P: 0808 808 9120 (option 2)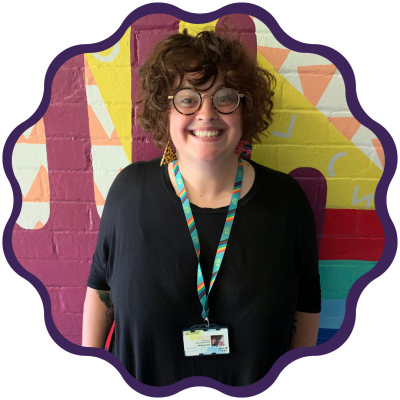 Anna Pearse | OTR & NHS Partnership Team Manager
Anna joined OTR in 2018 in the CAMHS Outreach Team. Anna is now manager for the Therapies team. Anna is a trained counsellor, with experience in substance misuse, housing and self-harm services for young people. Anna loves playing basketball, being outside and is passionate about LGBTQ+ rights and celebrating difference and diversity.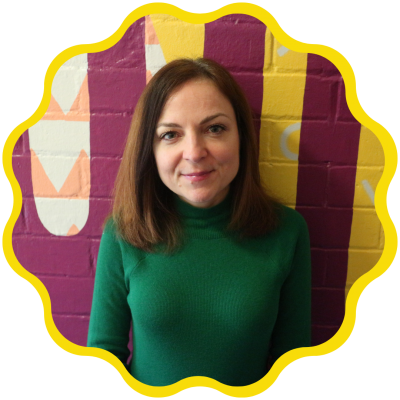 Jo Harper (she/her) | Monitoring & Evaluation Manager
Jo joined OTR in 2010 as a counselling student on placement. Now a qualified and accredited Counsellor, as well as a registered Cognitive Behavioural Therapist and Supervisor, Jo is our lead on all things data, monitoring and evaluation.
E: jo@otrbristol.org.uk
P: 0808 808 9120 (option 1)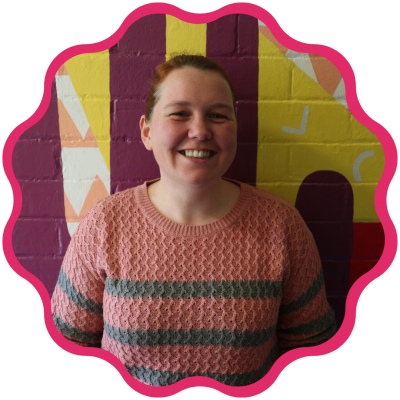 Laura Brain (she/her) | Team Manager (MHST)
Laura joined OTR in 2008 as an eighteen year-old volunteer and has been with us ever since. She launched our Mentality project back in 2010 and has been at the forefront of getting young people involved in OTR ever since, even finding time to study for a degree in Youth and Community Work. Laura lead our Engagement Team but now works as Team Manager for the Mental Health Support Team.
E: laura@otrbristol.org.uk
P: 0808 808 9120 (option 1)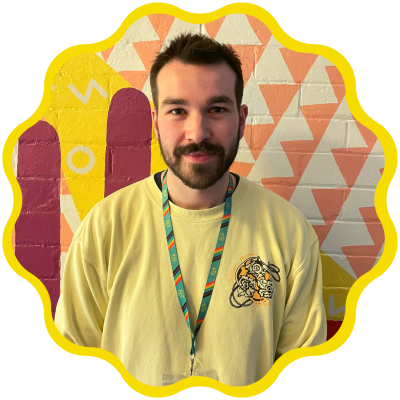 Edd Hassall (he/him) | Fundraising Manager (Trusts & Foundations)
Edd joined OTR in 2021 as Fundraising Manager with a specialism in Trusts and Foundations. He has a decade of experience working across the health and social care sector in fundraising and bid management roles. Edd has worked with a wide range of individuals and grant-making organisations to rally support for projects covering mental health, youth skills and employment, homelessness, dementia and palliative care, as well as larger multi-million pound capital appeals.
E: edd@otrbristol.org.uk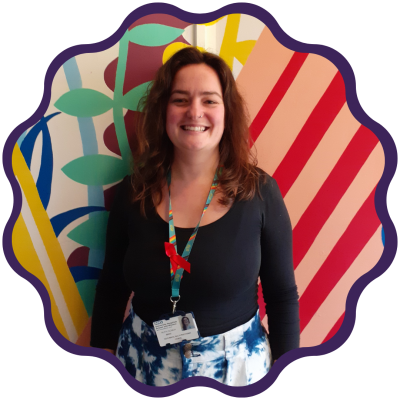 Ruth Clinch (she/they) | Team Manager – Engagement and Participation
Ruth joined OTR in 2021, starting in the partnership CAMHS Intensive Outreach Team before becoming Team Manager for Engagement and Participation and now the MHST (Mental Health Support Team) Team Manager. Ruth's background is in education, focusing on SEN, mental health, and safeguarding, alongside an academic background across African studies, politics, and human rights. Ruth is passionate about promoting social justice through her work.
E: ruth@otrbristol.org.uk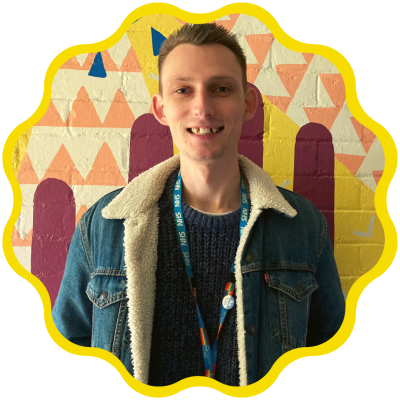 Rory Robinson (he/him) | Senior Practitioner (OTR & AWP Manager)
Rory joined OTR in 2020. He has a background in youth work and has previously worked as a healthcare assistant in Child and Adolescent Mental Health Services. He has an interest in research having studied a Bsc in Neuroscience and a Masters in the Psychology of Education. Rory is passionate about the power of partnership working and really enjoys thinking about how the NHS and OTR can collaborate to support young people. In his spare time he loves to play football, squash and go hiking.
Trustees
Our Board of Trustees make a vital contribution to our mission – in fact, they keep us focussed on it! You can find out more about the members of our current Board below, they come from a variety of professional backgrounds but they've all joined OTR because they believe in better mental health, and a better world, for young people.
Karen Drake (Chair)
Karen works for the University of Bristol at Engine Shed where she is Operations Director. She has previously run her own small business and been a professional life coach and a company director. Karen has an MSc in Charity Management and is also treasurer at Bristol Architecture Centre and secretary at the Redcliffe Neighbourhood Development Forum. Karen joined OTR in 2017.
Dr Jochen Binder-Dietrich
Jochen joined OTR as a Trustee in 2015. He trained and worked as a Psychiatrist in Munich, Germany, before moving to Bristol in 2004. He has held Consultant Psychiatrist posts in both inpatient and community settings, and now works with the Early Intervention in Psychosis Service.
Dr Rachel Brown
Rachel has been a GP in Bristol for the past twenty years. She practices at Montpelier Health Centre, a partner of OTR and large inner city practice with a young, multi ethnic population. Rachel's professional interests are in women's health and mental health, and it was this (and the needs of her diverse patients) that prompted her to become a trustee of OTR in 2007.
Patsy Hudson
Patsy has significant public sector experience gained as a member/vice chair of University Hospitals Bristol NHS Foundation Trust Board, a member of Avon and Somerset Probation Board, Panel Chair for the Judicial Appointments Commission, and Lay Member for Governance at Bristol Clinical Commissioning Group. Patsy joined OTR in 2016.
Mark Allen
Mark Allen works in public health and is passionate about improving population wellbeing and reducing inequalities. He previously volunteered with OTR as a Resilience Lab facilitator, and raised £1,175 in donations for OTR by skydiving from 10,000 feet!
Bryony Montandon
Bryony currently works as a paralegal for a Bristol law firm. She has a background in volunteering with young people and has qualifications in Mental Health First Aid and Counselling. Bryony has also been writing a monthly blog for OTR's book club since January 2020.
Tom Le Fanu
Tom heads up communications and development at Raise Your Hands, an organisation that exists to increase the impact of exceptional small charities. He's worked for over ten years in comms and fundraising, with a specialism in digital. Starting agency-side, Tom worked on a range of clients including Barclaycard and the COI government communications. He then moved into the charity sector, working in-house for WaterAid, Parkinson's UK and Diabetes UK.
Simon Leech
Simon works as Head of Internal Communications and Engagement at the Department for Environment Food and Rural Affairs (Defra). He's held communications and fundraising roles in a range of organisations, including the Environment Agency, Save the Children UK and Shelter. Simon joined OTR as a trustee in 2022.
OTR's Story
OTR opened its doors in 1965 and can justifiably claim to be one of the first young people's information, advice and counselling services (YIAC) in the country.
OTR began life a combined initiative between the Bristol Association of Youth Clubs and Bristol Marriage and Family Guidance Council.
In the course of their work in youth clubs and schools, both organisations were aware of the considerable numbers of young people for whom counselling would be appropriate. In the absence of a service that was free, confidential, and targeted specifically at young people, Off the Record (Bristol) was born.
In 1975 we moved away from the Marriage Guidance Council in Clifton, and into dedicated premises on Pipe Lane, opposite Colston Hall.
In January 1981 we moved to the foot of St Michael's Hill, in the Kingsdown area of the city – some of our services still run from here today.
The service developed and steadily evolved until the summer of 1996, when despite the best efforts of staff, volunteers and trustees, OTR closed for several months due to a lack of funding. Thanks to the campaigning efforts of a small number of trustees and volunteers, we re-opened six months later.
In 2015 we won a national GSK Impact Award, check out our winners video below:
Celebrating our 55th birthday this year, OTR is reaching more young people than ever. Almost 1,500 young people now access us for direct support each year, and we reach 13,000 or so through working into schools and community settings to deliver support, workshops and campaigns. We have a great home in the heart of Old Market, along West Street.
Lots of things have changed in the years we've been around; the issues young people bring, the funders, the city! Fundamentally though, we're still offering the same thing – free, confidential, support for anyone aged 11-25 that doesn't rely on an adult referral, and doesn't have thresholds that turn you away if you don't meet our criteria.