Who We Are
OTR isn't just a charity providing mental health services, it's a mental health movement mobilised to support, promote and defend the mental health, rights and social position of young people!

How we do this is just as important as what we do, because our approach is grounded in a set of beliefs and assumptions about mental health we think it's important to be transparent about.
Our Beliefs
OTR's beliefs, collectively developed across the organisation, underpin our work as a mental health social movement. At all times, OTR strives to give a choice and a voice to young people:
We believe that our offer should be inclusive of all cultures and identities.
OTR's work not only recognises but actively celebrates diversity.
We believe that young people have unique strengths, interests and circumstances.
OTR will continue to develop creative and diverse services to give young people choice.
We believe that the world around us impacts our wellbeing.
We all have mental health. OTR places our wellbeing in a social, political and environmental context.
We believe in placing young people at the heart of our work.
OTR's work is guided by young people's voices; empowering and mobilising young people to make change, both individually and collectively.
We believe in innovating and evolving to improve our offer for young people.
Throughout our long history we have adapted to an ever-changing world and we will continue to do so to ensure our work remains relevant for young people.
We believe that relationships are what make the difference.
OTR's approach centres around relationships between individuals, peers and communities.
We believe in the power of partnerships.
OTR emphasises peer relationships and organisational collaboration to improve young people's mental health.
The Team!
There are loads of people working to make OTR what it is – in fact we now have over 150 staff and volunteers on our books! Here are some key contact details for people you may want to get hold of: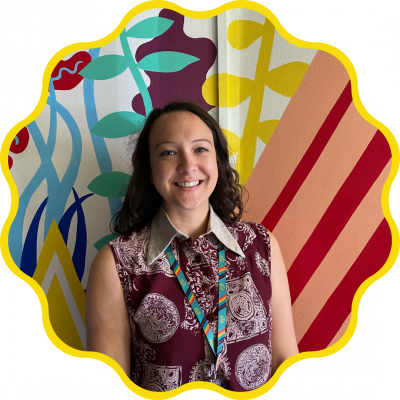 Becky Povall (she/her) | Resources & Facilities Manager
Becky joined OTR in 2023 as our Facilities and Resources Manager, in charge of keeping OTR's buildings and infrastructure running across all our sites in Bristol and North Somerset. She has a background in education and project management having worked as a science teacher and as an engineering officer in the RAF! Becky is keen to ensure that OTR's offices are a safe, welcoming and inclusive place for staff, volunteers and young people. Becky loves dressmaking and crochet, and curling up on the sofa with a good TV drama and her two dogs.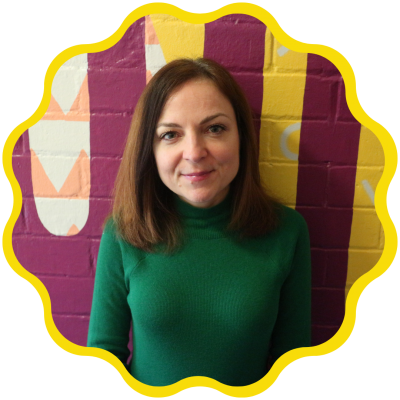 Jo Harper (she/her) | Monitoring & Evaluation Manager
Jo joined OTR in 2010 as a counselling student on placement. Now a qualified and accredited Counsellor, as well as a registered Cognitive Behavioural Therapist and Supervisor, Jo is our lead on all things data, monitoring and evaluation.
E: jo@otrbristol.org.uk
P: 0808 808 9120 (option 1)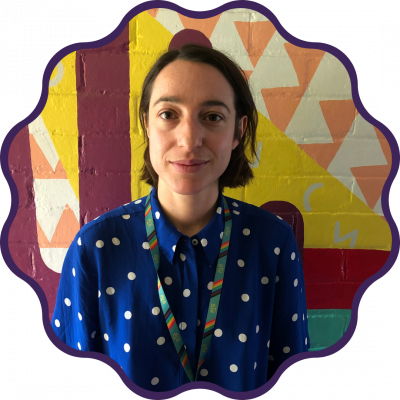 Leilah King (she/her) | Fundraising Manager (Supporters)
Leilah joined OTR in 2022 as Fundraising Manager (Supporters), responsible for supporting OTR's community and corporate donors. Leilah has 8 years experience working as a fundraiser on a range of projects for different charities and organisations. Her expertise lies in corporate and community fundraising, public speaking, scriptwriting, and grant applications. Leilah is a passionate advocate for young people's mental health. In her spare time she plays and coaches football and hosts a poetry open-mic night in Bristol.
E: leilah@otrbristol.org.uk
P: 0808 808 9120 (option 1)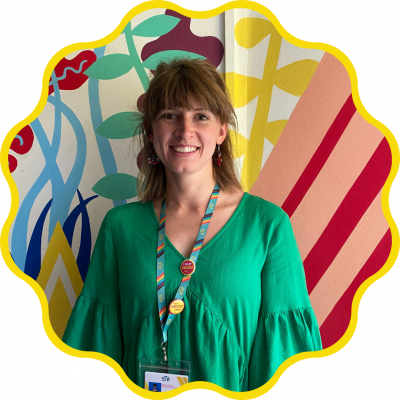 Phoebe Ruxton (she/her) | Fundraising Manager (Trusts and Foundations)
Phoebe joined OTR in 2023 and is responsible for Fundraising from Trusts and Foundations. She builds relationships and submits bids to funders to power our work. Coming from a background in Fundraising, Communications and Business Development, she brings her passion for strategy, narrative and social justice to OTR. She studied French, Spanish and Russian in her uni days and holds a Diploma in Fundraising. Outside of work she enjoys being in wild natural places, cycling and feasting with as many friends as she can fit round her kitchen table.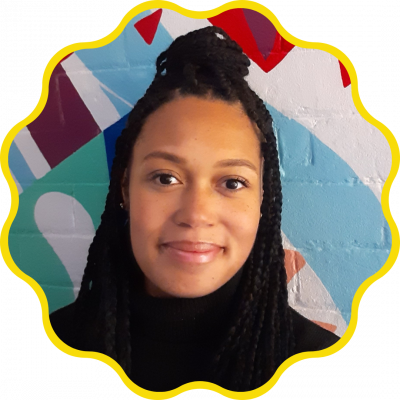 Shanade Stannard (she/her) | Team Manager (MHST)
Shanade joined OTR in 2015, launching and managing Project Zazi until 2022. During this time, Shanade qualified in delivering Low Intensity Cognitive Behavioural Therapy and supervision. Shanade currently manages the North, East and Central teams in the MHST. She's passionate about race and equities, and improving access and quality of services to marginalised communities. Prior to her work at OTR, Shanade worked in voluntary and statutory settings including drug treatment, social care, youth justice and education.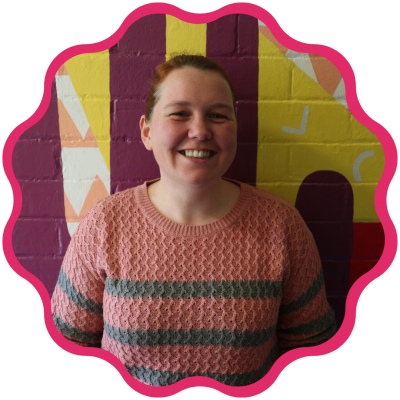 Laura Brain (she/her) | Team Manager (MHST)
Laura joined OTR in 2008 as an eighteen year-old volunteer and has been with us ever since. She launched our Mentality project back in 2010 and has been at the forefront of getting young people involved in OTR ever since, even finding time to study for a degree in Youth and Community Work. Laura lead our Engagement Team but now works as Team Manager for the Mental Health Support Team.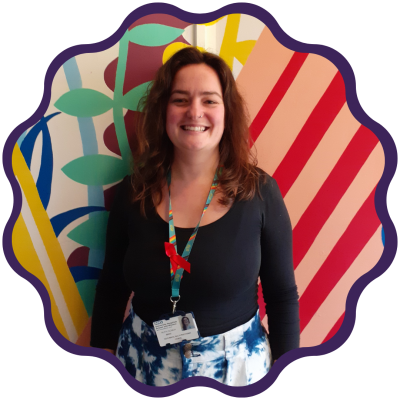 Ruth Clinch (she/they) | Team Manager (MHST)
Ruth joined OTR in 2021, starting in the partnership CAMHS Intensive Outreach Team before becoming Team Manager for Engagement and Participation and now the MHST (Mental Health Support Team) Team Manager. Ruth's background is in education, focusing on SEN, mental health, and safeguarding, alongside an academic background across African studies, politics, and human rights. Ruth is passionate about promoting social justice through her work.
E: ruth@otrbristol.org.uk
P: 0808 808 9120 (option 1)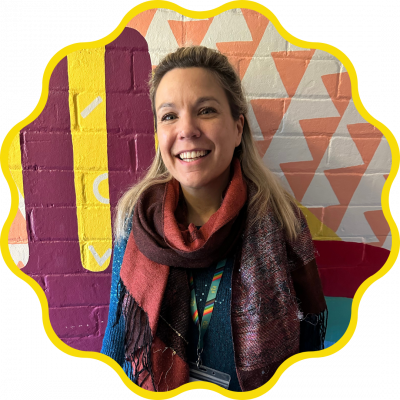 Jayne Archer (she/her) | Team Manager (MHST)
Jayne joined the Mental Health Support Team in 2022. She has worked with children, young people and families for around 20 years – both as a frontline practitioner and as a manager. Jayne has a background in youth and community work, and is also a trained counsellor and supervisor. She is passionate about enabling people to have choice in how they look after their wellbeing. Outside of work, Jayne loves walking and being in nature. She is also music fan and is involved in several local projects and groups.
E: jayne.archer1@nhs.net
P: 0808 808 9120 (option 1)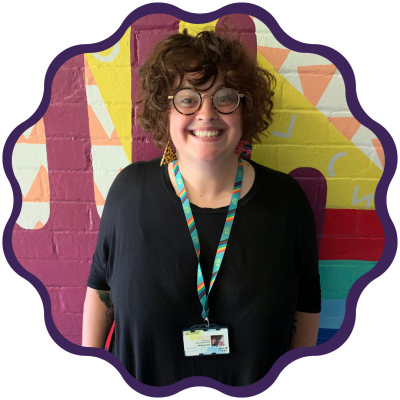 Anna Pearse (they/them) | Team Manager (Therapies)
Anna joined OTR in 2018 in the CAMHS Outreach Team and is now manager for the Therapies team. Anna is a trained counsellor, with experience in substance misuse, housing and self-harm services for young people. Anna loves playing basketball, being outside and is passionate about LGBTQ+ rights and celebrating difference and diversity.
E: anna@otrbristol.org.uk
P: 0808 808 9120 (option 1)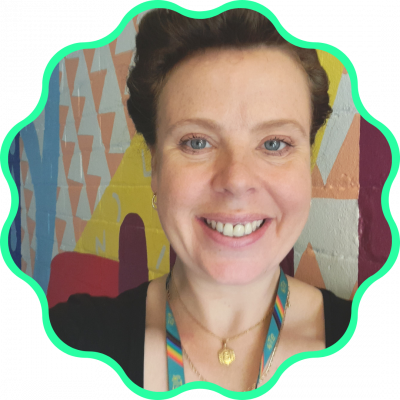 Katie Cooper (she/her) | Head of Diffusion
Katie joined OTR in 2022. She has a background in the arts sector and has worked as a producer for 20 years. Her work is socially engaged and she seeks to help the underrepresented and marginalised take up more space. Katie now heads up Diffusion, developing OTR's training and consultancy offer for individuals and organisations who would like to change how they approach mental health. She is excited to create safe, playful and accessible spaces for people to come together and learn. Outside of work Katie enjoys playing netball, dancing and resting.
E: katie.c@otrbristol.org.uk
P: 0808 808 9120 (option 1)
Lewis Wedlock (he/him) | Team Manager (ZAZI)
Lewis has been a part of team Zazi for three years, where he has designed and delivered both the masculinities and Black Bristol projects. Outside of his Zazi work, Lewis is an academic, podcaster and public speaker. His work is centered in masculinities, anti-racism, community wellbeing and activism.
Rhea Warner (she/her) | Team Manager (Health Promotion)
Rhea joined OTR in 2020 and has sixteen years experience working in a variety of settings including supported housing, drug and alcohol services and early intervention within secondary schools. Rhea is a qualified therapist, an experienced group facilitator and trainer with a passion for creating spaces for people to connect and support each other. Rhea is responsible for OTR's early intervention offer and championing participation within youth mental health. With a firm commitment to strengthening the support networks that surround young people Rhea has been developing our offer to parents and carers. Outside of OTR Rhea can be found enjoying big walks with her dog Frank or escaping the city in her camper van.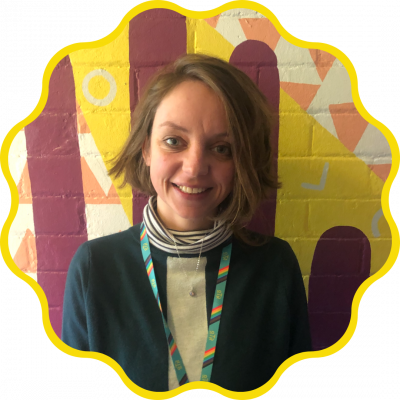 Martha Baker (she/her) | Team Manager (Community Partnerships)
Martha joined OTR in 2020 having worked with young people in the charity sector for over 10 years, including in the arts, education, mental health and community engagement projects. She has a passion for supporting young people into services who are less likely to engage due to barriers they face in their day-to-day lives, believing that the magic of holistic charity and youth work lies in young people's participation and partnership-working. Outside of OTR, Martha loves sewing, cycling and wild swimming (when not hibernating on the sofa under a cosy blanket!)
E: martha@otrbristol.org.uk
P: 0808 808 9120 (option 1)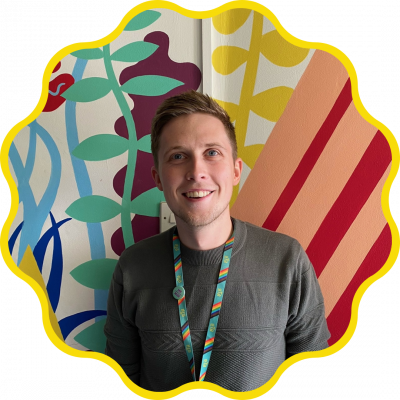 Tom Pratt (he/him) | Team Manager (Memberships)
Tom joined OTR in 2023. Since studying Psychology at University he has worked in Education in Mental Health, Pastoral, Mentoring & Safeguarding roles. He is really passionate about supporting young people to remove and overcome barriers to positive mental health and wellbeing. In his spare time he loves playing Lacrosse, Games and taking long walks.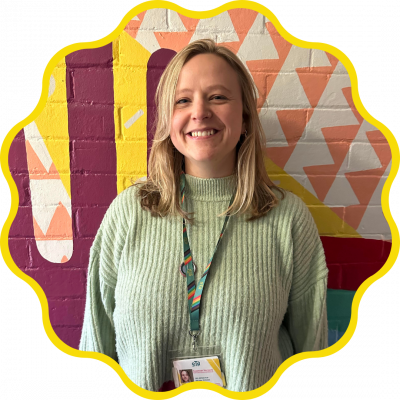 Susannah Horowitz (she/her) | Team Manager (Schools & Outreach)
Susannah joined OTR in 2021 and has ten years of working with young people and families in various settings such as social care, charity sector, schools and youth centres. Susannah leads the Schools and Outreach Team, supporting practitioners in schools and the community, and delivers clinical supervision to other Wellbeing Practitioners within OTR. Outside of work, Susannah loves drawing and printmaking, being in cold water and being outside. Susannah is happiest lying on the grass in the sun with a book.
E: susannah@otrbristol.org.uk
P: 0808 808 9120 (option 1)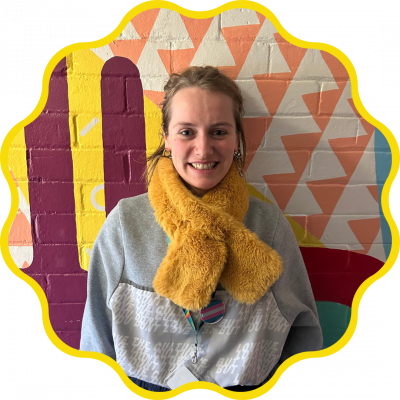 Lucia Thompson (she/her) | Team Manager (Freedom)
Lucia joined OTR as Freedom's Team Manager in August 2022. She has 10 years' experience working with young people in different settings, including schools and youth residential programmes. Her roles have included delivering 1:1 interventions to young people with social, emotional and mental health needs, running activities for large groups of young people, and managing teams delivering residential programmes and care. In her spare time, Lucia enjoys running choirs, the adventure of a cold swim and dreams of having pet goats (again).
E: lucia@otrbristol.org.uk
P: 0808 808 9120 (option 1)
Trustees
Our Board of Trustees make a vital contribution to our mission – in fact, they keep us focussed on it! You can find out more about the members of our current Board below, they come from a variety of professional backgrounds but they've all joined OTR because they believe in better mental health, and a better world, for young people.
Jacob Diggle (Chair)
Jacob became Chair of OTR in November 2022. He is Director of Strategy, Research & Impact at UK Youth, a leading charity that represents over 8,000 youth work organisations. Prior to working at UK Youth, he led the research team at Mind for over 8 years. He has worked on topics relating to young people's mental health, employment, and housing throughout his career in charities and the public sector – both in the UK and NZ. He lives in Bedminster.
Dr Rachel Brown
Rachel has been a GP in Bristol for the past twenty years. She practices at Montpelier Health Centre, a partner of OTR and large inner city practice with a young, multi ethnic population. Rachel's professional interests are in women's health and mental health, and it was this (and the needs of her diverse patients) that prompted her to become a trustee of OTR in 2007.
Patsy Hudson
Patsy has significant public sector experience gained as a member/vice chair of University Hospitals Bristol NHS Foundation Trust Board, a member of Avon and Somerset Probation Board, Panel Chair for the Judicial Appointments Commission, and Lay Member for Governance at Bristol Clinical Commissioning Group. Patsy joined OTR in 2016.
Mark Allen
Mark Allen works in public health and is passionate about improving population wellbeing and reducing inequalities. He previously volunteered with OTR as a Resilience Lab facilitator, and raised £1,175 in donations for OTR by skydiving from 10,000 feet!
Bryony Montandon
Bryony currently works as a paralegal for a Bristol law firm. She has a background in volunteering with young people and has qualifications in Mental Health First Aid and Counselling. Bryony has also been writing a monthly blog for OTR's book club since January 2020.
Tom Le Fanu
Tom heads up communications and development at Raise Your Hands, an organisation that exists to increase the impact of exceptional small charities. He's worked for over ten years in comms and fundraising, with a specialism in digital. Starting agency-side, Tom worked on a range of clients including Barclaycard and the COI government communications. He then moved into the charity sector, working in-house for WaterAid, Parkinson's UK and Diabetes UK.
Simon Leech
Simon works as Head of Internal Communications and Engagement at the Department for Environment Food and Rural Affairs (Defra). He's held communications and fundraising roles in a range of organisations, including the Environment Agency, Save the Children UK and Shelter. Simon joined OTR as a trustee in 2022.
Lowie Trevena
Lowie currently works at Girlguiding, where they're Digital Editor. They're also a mentor at the University of Bristol and have worked with Bristol24/7, Bristol City Council and the Scouts. They're passionate about supporting young people with their mental health and wellbeing and used OTR's services as a young person.
Jordan Hodge
Jordan is a Senior Lecturer in Mental Health Nursing and Advanced Nurse Practitioner working in Primary Care. He is also currently completing a Doctorate in Education, specialising in understanding the effects of minority student groups in clinical placements. Jordan has held various management posts in the NHS, with a passion for prevention and management of mental health problems in young people. Jordan joined OTR as a Trustee in 2022.
OTR's Story
OTR opened its doors in 1965 and can justifiably claim to be one of the first young people's information, advice and counselling services (YIAC) in the country.
OTR began life a combined initiative between the Bristol Association of Youth Clubs and Bristol Marriage and Family Guidance Council.
In the course of their work in youth clubs and schools, both organisations were aware of the considerable numbers of young people for whom counselling would be appropriate. In the absence of a service that was free, confidential, and targeted specifically at young people, Off the Record (Bristol) was born.
In 1975 we moved away from the Marriage Guidance Council in Clifton, and into dedicated premises on Pipe Lane, opposite Colston Hall.
In January 1981 we moved to the foot of St Michael's Hill, in the Kingsdown area of the city – some of our services still run from here today.
The service developed and steadily evolved until the summer of 1996, when despite the best efforts of staff, volunteers and trustees, OTR closed for several months due to a lack of funding. Thanks to the campaigning efforts of a small number of trustees and volunteers, we re-opened six months later.
In 2015 we won a national GSK Impact Award, check out our winners video below:
OTR is reaching more young people than ever. Almost 1,500 young people now access us for direct support each year, and we reach 13,000 or so through working into schools and community settings to deliver support, workshops and campaigns. We have a great home in the heart of Old Market, along West Street.
Lots of things have changed in the years we've been around; the issues young people bring, the funders, the city! Fundamentally though, we're still offering the same thing – free, confidential, support for anyone aged 11-25 that doesn't rely on an adult referral, and doesn't have thresholds that turn you away if you don't meet our criteria.