OTR is pleased to be offering a brand new progression coaching service for young people aged 13-25.
We will be offering the following taster sessions on;
Friday 14th and 21st October with follow up sessions on 28th October.
Sessions will run at 9am, 10am, 11am, 1pm and 2pm at St Michael's Hill, central Bristol.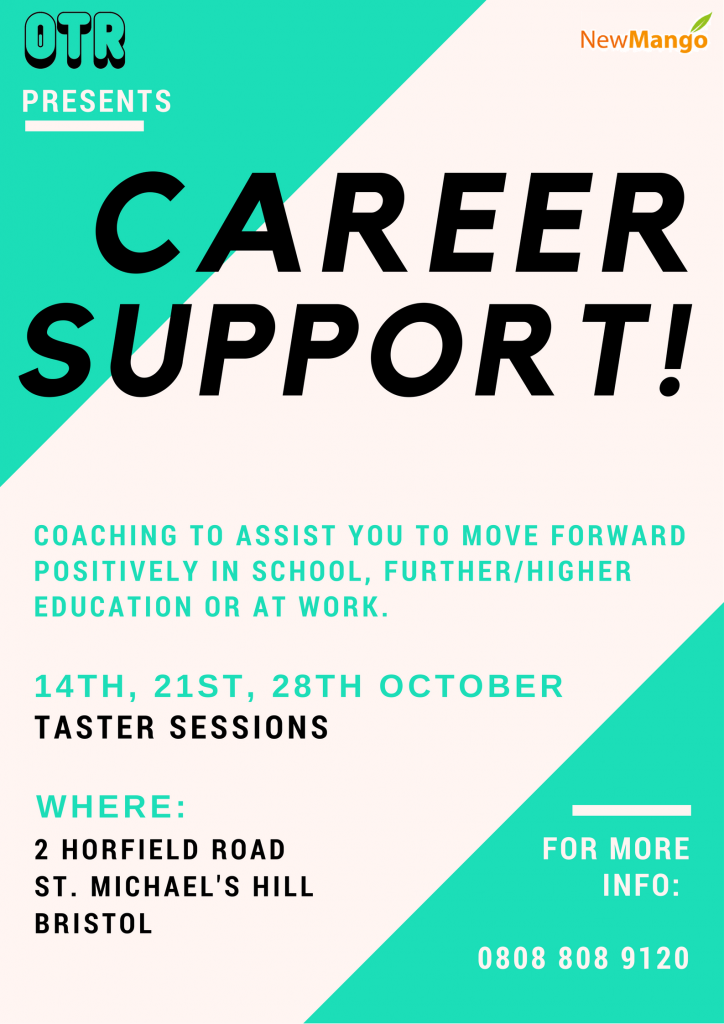 These sessions will cover the following topics: 
Careers Education, Information, Advice & Guidance
Progression Action Planning
Coaching Conversations
Transition planning and Understanding; Post 16 Options
Anxiety Reduction & Aggression Replacement Training
Cognitive Behaviour Techniques & Strategies
Assertiveness Awareness & Communication Styles
Relaxation Techniques
Exploring Careers Websites
CV Building
Interview Techniques and Practice
Apprenticeships Research & Applications
Progression coaching is a deeper level of careers guidance to assist individuals to remove barriers in moving forward.  Through conversations, a progression action plan is formulated to enable the individual to move from their present situation (school, college, uni, job, home life) to their preferred situation and realise their potential and goals.
Our session facilitator Steve is a professionally qualified Careers Adviser with over 10 years' experience working directly with 13-24 year olds in schools, further and alternative education settings. He has an excellent knowledge of employment, education, training provision and opportunities in the Bristol and South Gloucestershire area.