Hey everyone! It's #MentalHealthAwarenessWeek and the theme this year is 'kindness' – so please join in with OTR as we share videos throughout the week with the hashtag #CollectiveKindness. We'd love to see your faces and hear about your experiences of kindness.
In addition to that, we have another busy week of informative, useful and fun sessions and videos. We hope to see you online!
Here's our weekly schedule of online sessions you can join with OTR: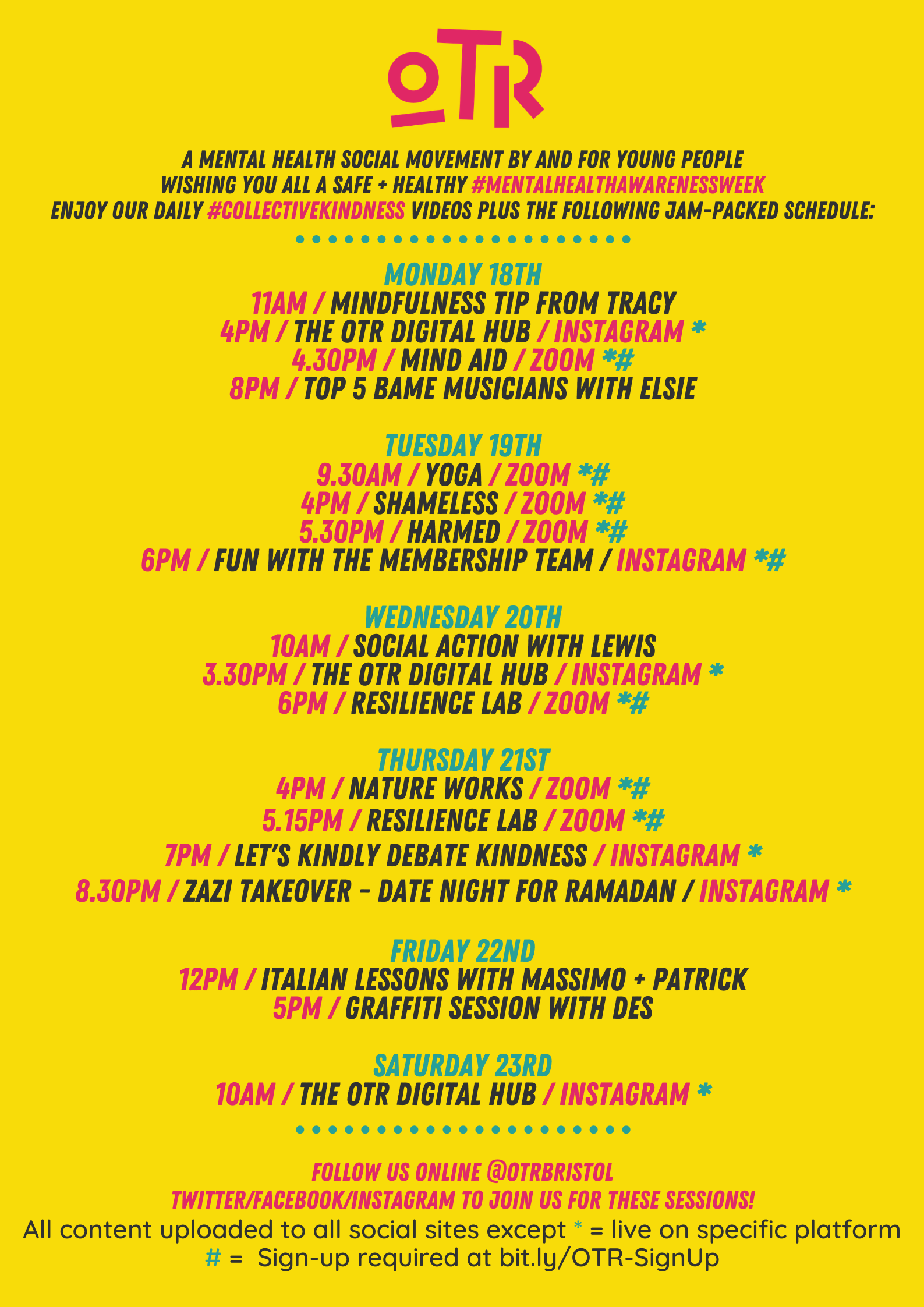 [Our live broadcasts and social media content of course remain available to all!]
We now have availability for the next round of Mind Aid, hARMED and Shameless sessions, starting in June, at that link too.
We hope you're staying safe and healthy – see you online! 👋