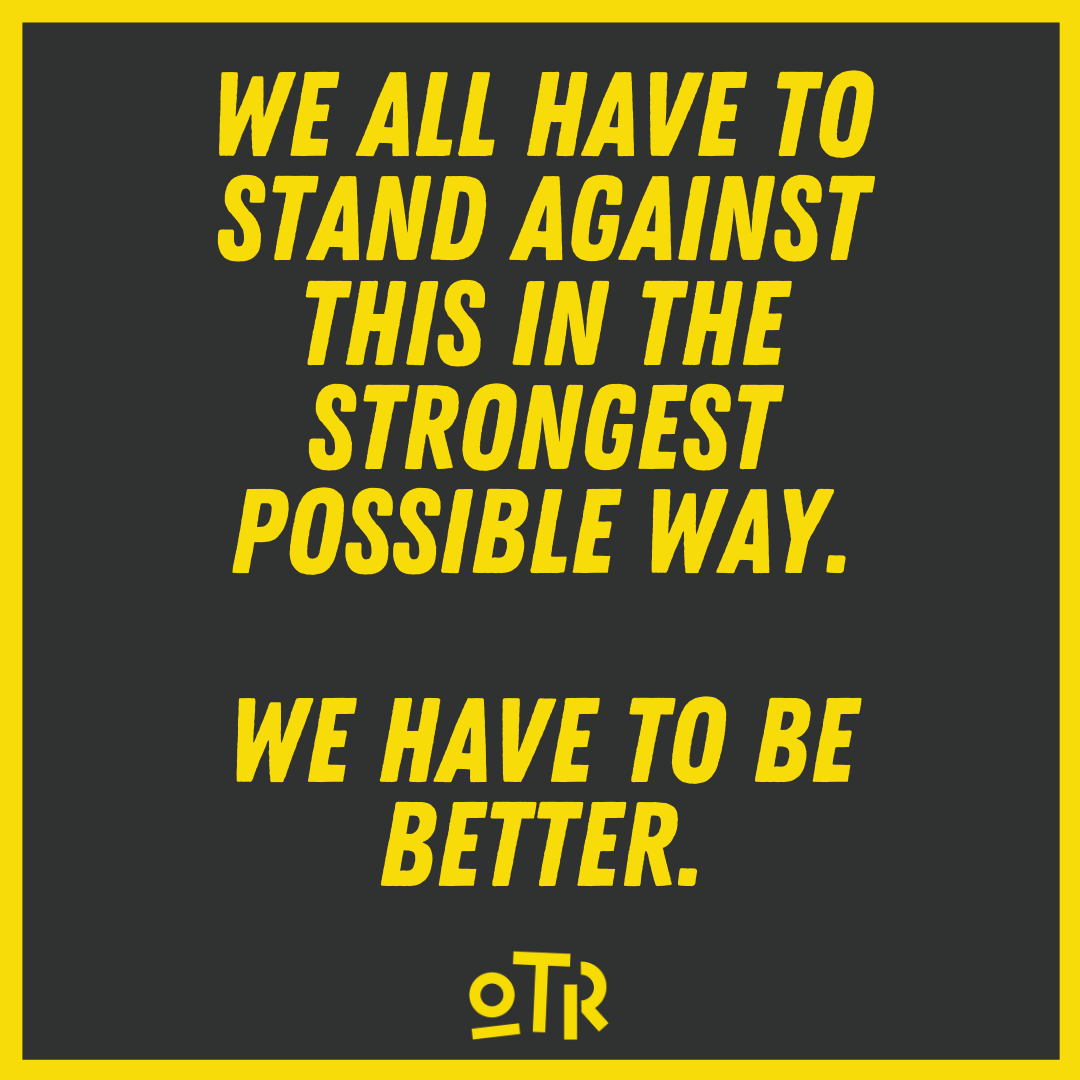 Racism is an ongoing plague on our society and we have watched in horror yet again as events in the US unfold, as they have so frequently across the world, including here in the UK, here in Bristol.
George Floyd is yet another person of colour to be so needlessly and brutally killed, by the very system supposed to provide safety.
Instead, these systems and structures are oppressing and aggressing.
We have to all stand against this in the strongest possible way.
We have to be better.
We have to collectively ask ourselves uncomfortable questions about the part we all play; the privileges we have, the ways in which we are compliant to deep-rooted racism.
We have to recognise the horrific incidents where George Floyd, Tony McDade, Breonna Taylor and Belly Mujinga, among many others, lost their lives for what they really are: systemic racism.
OTR is absolutely committed to being part of the change that so badly needs to happen. We want to be part of the solution and we want to engage and mobilise young people and ourselves to make this happen. This happens via education; listening; checking and re-checking our own thoughts, behaviours and privileges; protesting; challenging; being a voice.
This is a crucial time for change. We need to hold ourselves to account.