Hi folks and welcome to another week! Lockdown may be starting to lift, but it's so important to do it safely and sensibly. OTR is continuing to run all sessions online for the time being, and we'll provide updates as and when anything changes.
This week, we're hosting and sharing some sessions we hope will be really useful, full of tips and info about mental health and wellbeing. There's lots of stuff to join in with – some groups require a sign-up, and others are available for all to watch.
What would you like to see from OTR? Let us know by chatting to us on social media!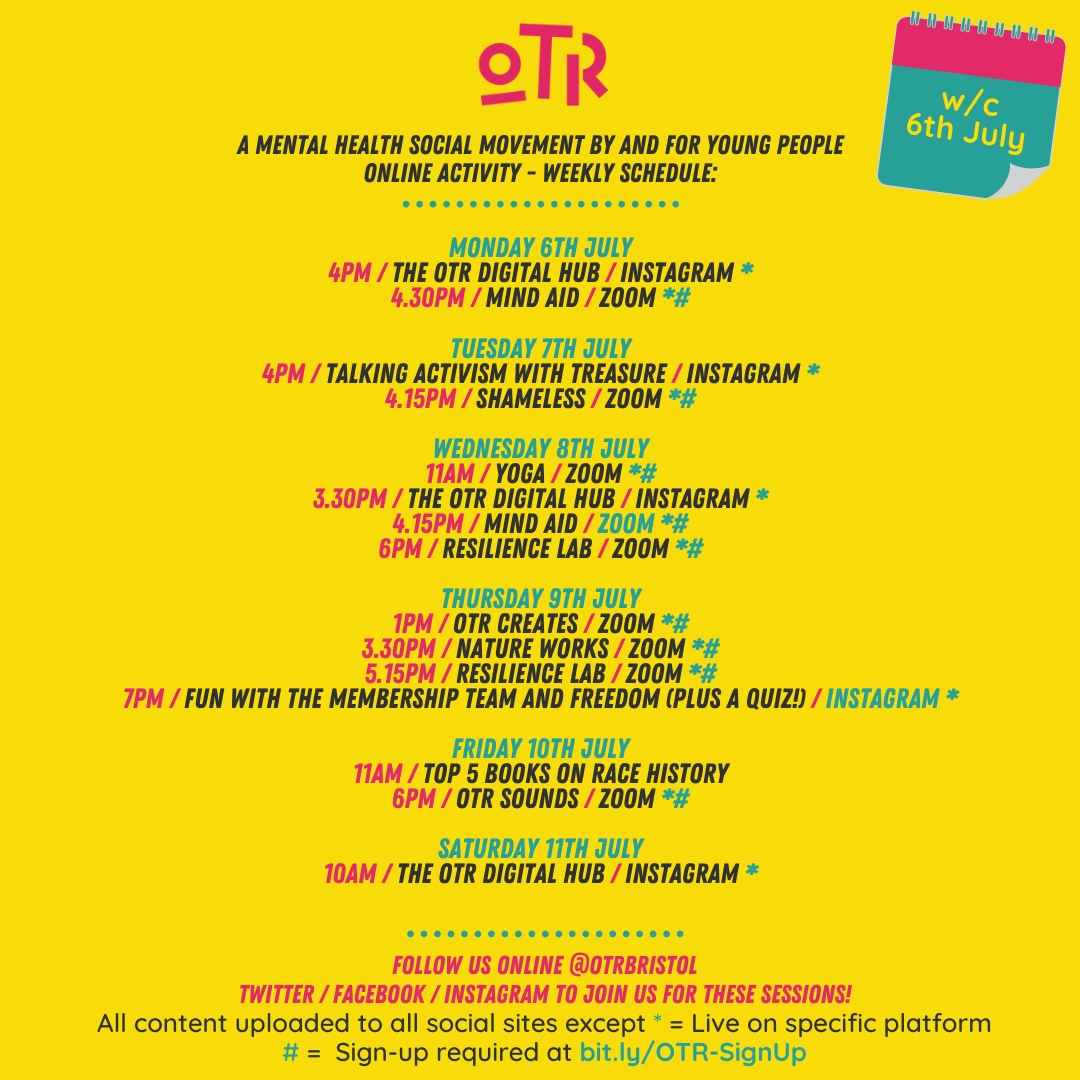 We hope you're staying safe and healthy – see you online! 👋