Ann, who has been an integral part of OTR's Mentality Project for the past few years, has written a blog about her experiences with the campaigning group, now that the time has come for her to move on. Take it away, Ann…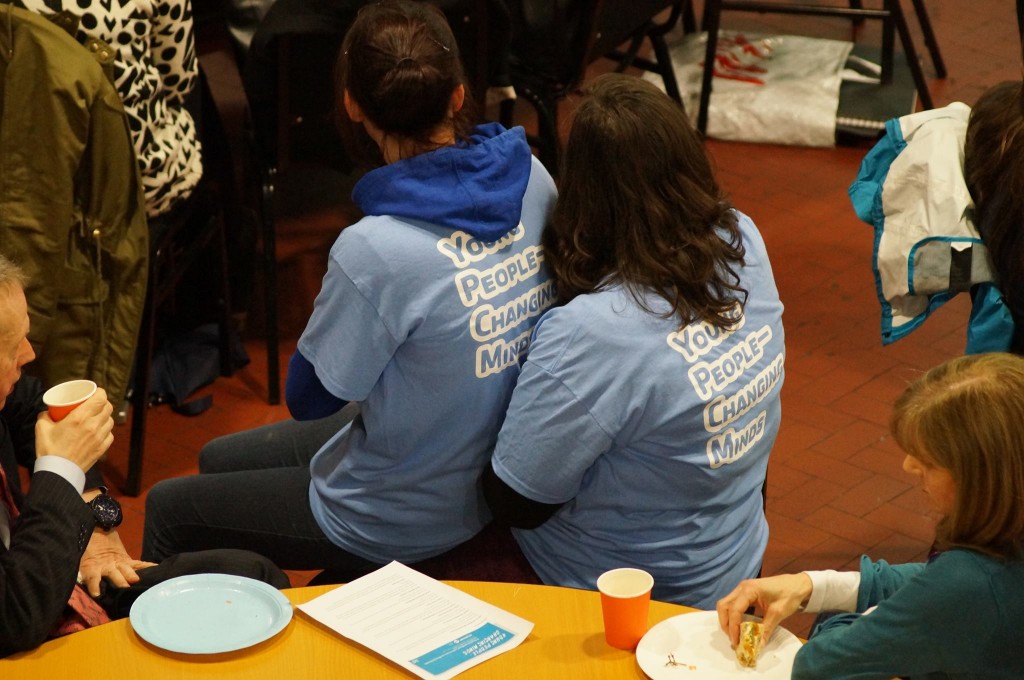 My school experience was the worst I had ever known. It just put a huge impact on my life. Not going out or seeing people, giving up on things that I love. It wasn't healthy.
These days dragged on to my first year of college, where I was pointed to Off the Record just to talk to someone. It helped me figure things out.
While I was at college I already had an anti-bullying website and was just raising awareness about bullying, the effects and how to get help. My dream was to deliver workshops to schools and colleges and raise some sort of awareness or pointers.
Then once a few months went by, I was thinking "Can I do this? Is this the right thing for me?"
I'm talking about the Mentality Project. It's a group of young people who come together to campaign around the stigma of mental health. This is where everything changed.
This was the first move. The first step back into getting where I wanted to be and finding a passion. I found out that they deliver workshops and campaign – and that's what hit me. It's what I have always wanted to do.
So I joined, and to start of with it was just about finding my feet, getting to know people, finding the courage and strength to talk.
So the first few sessions passed and I was just listening, getting up to speed.
Then one session I just spoke. People agreed and disagreed and it was nice to hear that debate. To know I started something. So a few more sessions passed and I started to gain the courage to be "me" – the bubbly me! It was great knowing I started to feel like one of them.
So two years later, if I remember rightly, there was a job going at Off the Record delivering workshops and helping run Mentality. I said to my partner "I HAVE TO GO FOR THIS!" She agreed. And I got the job. It was the best feeling ever. Knowing without realising, I got to where I want to be. I achieved my life goal. But it didn't really hit until I did my first workshop. Standing at the front of the class delivering a presentation.
To cut this short: No matter what you feel you can't achieve; you may already be doing it and you don't realise. I didn't know sticking with the group and doing my best through time was going to help me get the job I had always wanted.
I went from using the service to working for them and achieving my life goals. That's truly amazing.
If you're ever looking for a reason to not give up, maybe it's the reason why you started.
Keep going – you will be amazing.