In the first of a regular series, an OTR Mental Health Practitioner (to you or I, that means staff who care about what young people want and need, and help you find ways of getting it) blogs about life at OTR. You can read what it's like to meet lots of young people across Bristol, find out more about the work we do, and have a 'behind-the-scenes' look at OTR. 
For confidentiality reasons we are anonymising the member of staff, and any reference to young people. 
—
It's started to get dark earlier and winter is setting in. There are a myriad of colours on the trees as I make my way on the train from Bristol to South Gloucestershire.
This will be my first winter in Bristol and my first winter working with OTR. I joined back in July (a distant memory) at The Station right in the heart of the city. More often than not I'll be found out and about visiting people in the community, at schools, homes and coffee shops.
I'm part of a new partnership between OTR and the NHS, working as a Mental Health Practitioner supporting young people with their emotional and mental wellbeing.
Through building solid relationships, offering a listening ear and being a bit like an older brother/sister, we work together to pave a pathway to a place which feels good to be in.
Over the next few months I'm going to share my journey through the world of mental health here on the OTR website and giving you a bit of insight into what we actually do.
This week seems like a good place to start. I've just returned from a relaxing and replenishing holiday (very important!) and am back into the swing of things.
I'm taking on several new cases this week which usually means getting to know a new area, so my bike and I brave the rain and get the train.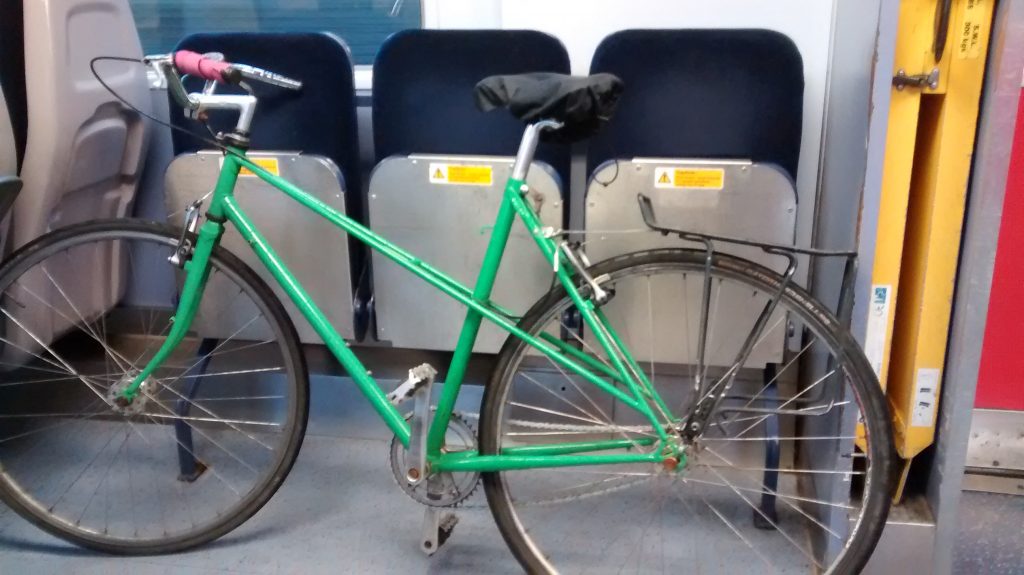 Nothing like showing up to your first session, wet and cold – thankfully, I almost always get offered a cup of tea. 🙂
I always enjoy finding myself cycling through country lanes and navigating new territory – in some ways it seems symbolic of the new relationship on which I am about to embark upon.
It's a delicate balance starting a new piece of work. Balancing past experiences, future hopes and most importantly the present moment. So I turn up and try to put my own perceptions and judgement of the situation in a little box so that the young person has the opportunity to paint me the full picture – it's their life after all!
Keeping the young person at the centre of our work is fundamental here at OTR; as practitioners we always strive to bring it back to their wants and needs.
Sometimes I use the Magic Wand question:
'What would you wish for if you had a magic wand?'
In a succinct and direct way this gives me an idea of what is important to that person.
Unfortunately here at OTR we don't stockpile magic wands, but we can help young people develop the tools needed to work towards their ambitions; be it goals for emotions, building relationships or managing studies. That way we can hold this in mind whilst we work together – everyone wishes for something different!
We would LOVE to hear whats important to you.
I'll be writing here regularly with a little token of life here at OTR. Please get in touch if you would like to hear more about what we offer at OTR Bristol.