We have a new member of the team here at OTR – introducing our Community Champion, Sylwia!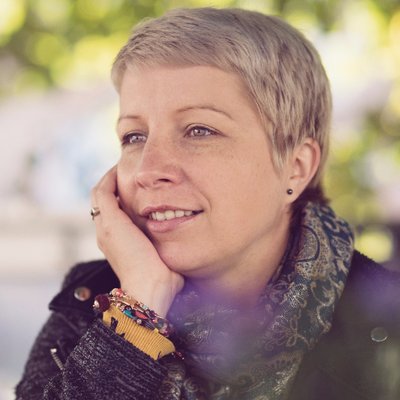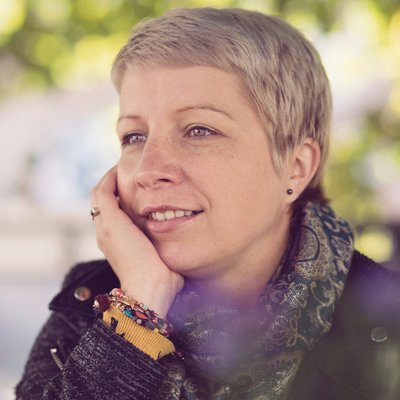 I am extremely happy and privileged to join OTR in this new role of Community Champion. Here at OTR, we have been extremely lucky to have a wide range of supporters who believe in our values and our work. So my new role is to build on that dedication and develop those relationships with the OTR community and fundraisers even more. I have already started meeting many of our fundraisers and community members in person. Their kindness and dedication is really overwhelming. It's a great feeling to know that what we do is important and makes a difference to young people's mental health but also inspires action from so many people! We are really grateful for that.
Becoming OTR Community Champion means a great deal to me personally. It's a new role, which I am going to shape in the next few weeks and months – hopefully with the help of all of our supporters. I will be reaching out to our local community, all our fundraisers and prospective supporters to build lasting relationships between them and us here at OTR, so I think the first, most important step in this process is for me to introduce myself.
My main background is in social media – not only marketing but social media and digital technologies. I studied blogging at university and have blogged since 2004. I had the privilege to work for the first social media agency in the UK when "social media marketing" was not even a coined term. I have very quickly learned that the most effective use of those new technologies is to serve social change and build genuine, offline connections. The industry grew and I moved on to an Oxford-based startup working with local, national and global non-profits. I was helping them figure out this suddenly fast-changing technological landscape while maintaining an open and trusted relationship with their supporters.
That's when I started to learn a lot about fundraising too.I was involved in industry thought leadership. I wrote the Digital Fundraising Guide for Princes Charities. I convinced the Institute of Fundraising to open up the doors of their National Convention to bloggers. On the other hand, I also looked at the opportunities for smaller charities too. Unlike the traditional journalism and PR, social media marketing was initially giving birth to genuine, trusted connections around mutual passions and values on a scale never seen before. It opened up organisations and allowed their stakeholders to finally have human interactions. We stopped talking to brands, we started talking to humans instead. And that new landscape was ever so promising for charities – and it still is. Social media marketing grew into a new industry and I moved to independent work with individuals to focus on the human aspect of those online channels. The social web is now a part of our daily reality and we start to question its impact on our lives. I am still hopeful that if managed pro-actively, technology can help us build really deep, valuable connections but I am aware that it's not always the case. And so my work with individuals led me to counselling studies and increased interest in mental health.
Joining OTR was a very natural step in my journey and I hope that I can serve this organisation and movement with all my experience and skills.
This brings me back to OTR and my current role. I am joining OTR at a really exciting time. With over 50 years of experience, the team here at OTR had the courage to look beyond their original goals and re-invent themselves. Moving from just a counselling service towards a social movement is a really well-timed and much-needed step to support young people better.
I think the OTR approach is something many of our fundraisers can relate to as well. Mental health charities are experiencing increased numbers of referrals while many of them also face quite significant cuts in funding. The role of community fundraising is extremely important as it allows us to do the great work we are doing not just as defined by our major funders, but also by our own half a century of experience in work with young people. And this is what I truly love about OTR – the ability to look at ourselves and to change. The OTR team is brilliant at re-evaluating who we are, what we do, why we do it and how are we going to get it done. I have seen a lot of charities in my life and I know that very few are strong and brave enough to change by listening to their community, but also by empowering their community to actively shape the future of the organisation too. Let's be honest: we couldn't have done it without your support!
I am joining a wonderful team of people here at OTR and I encourage you to join me too. I look forward to meeting all our past and current supporters. I hope that I can be of help to you all and that as time goes by I will bring the OTR experience, passion and energy to many new supporters and inspire them to get involved too.
Please do get in touch if you want to raise funds for us or if you have any ideas as to how we can develop our community fundraising in the future. You can reach me at sylwia@otrbristol.org.uk.
I cannot wait to talk and work with you all!