Monday 2nd September saw the launch for the LGBTQ+ Voice and Influence Partnership (ViP) at Engine Shed, Bristol.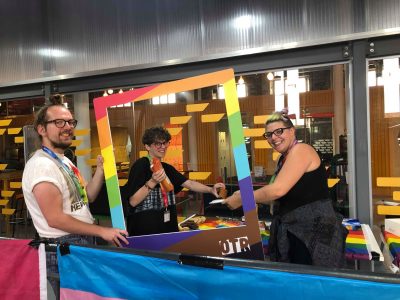 OTR is proudly leading on the LGBTQ+ voice and influence of LGBTQ+ people in Bristol working with wider equalities groups to increase representation.
Cllr Asher Craig, Deputy Mayor and Equalities Lead, joined us for the launch and spoke very passionately about the vision for the ViP and its role in the city to increase participation, engagement and hear the voices of equalities groups in citywide decision-making. Asher shared her passion as an LGBTQ+ ally and recognised the importance of communities joining together to speak up and out to share experiences and gather strengths.
We were thrilled to be joined by so many enthusiastic and motivated attendees who took the time to celebrate, get involved on the evening and elect our new LGBTQ+ Community Panel.
Everyone is invited to become a member of Voice and Influence Partnership (ViP) as a member. You can sign up here.
By signing up as a member you can hear more about our events, upcoming consultations, participation opportunities and news about the Voice and Influence Partnership.
The idea to create a panel of elected, accountable and enthusiastic LGBTQ+ citizens isn't a new one, but (as far as we know) is a first for not just Bristol but nationally. The role of the panel is to engage the message of LGBTQ+ ViP loudly throughout the city, increase involvement, and encourage and nurture participation through supporting with community awareness events, campaigns, and more!
On the evening we had lots of candidates sharing a short speech about why they would like to be elected to the panel. The vote was then held electronically. We are pleased to release the results of the vote and the elected LGBTQ+ Community panel:
BAME+ Panel Member: Sharifa (she/her)
What motivated me to apply as an LGBTQ+ ViP Panel member?
As one of the Co-founding members of Kiki Bristol a BAME/People of Colour social group, I felt I was in a strong position to amplify the voices and represent a marginalised group in Bristol. I identify as a Queer Black woman, I'm extremely proud of our small QTIPOC (Queer, transgender, intersex, people of colour) community here in Bristol.
What voices do we need we need to hear more from in Bristol?
Black and brown queer folk often get left out of the LGBTQ+ conversation. We have always been here and we exist!
What would I like to improve for LGBTQ+ people and how?
Giving Queer people of colour a platform and visibility in the wider conversation. Working within the Kiki Bristol network and
working with other organisations, groups and allies to be inclusive of QTIPOC.
______
Faith and Belief Panel member: Fiona (she/her)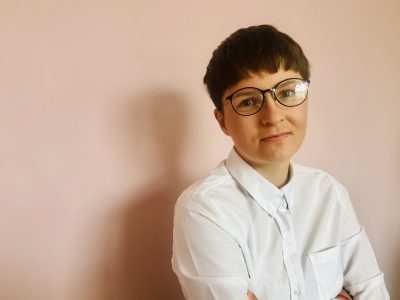 What motivated you to apply as an LGBTQ+ ViP panel member?
I am the co-chair of my work LGBT+ Network and very actively involved in creating an inclusive environment in the workplace. However, this VIP panel is a great opportunity to step outside this role and make a difference on a much bigger scale across the city of Bristol.
What are your hopes for Bristol as a city of pride?
I believe Bristol can be a "best in class" city for inclusion, particularly with LGBTQ+ residents in mind. We already have an incredibly diverse and open culture but there is much more room for improvement to show was an open and accepting City we live in.
Whose voices do we need to hear more from in Bristol?
We need to hear more from those who do not usually feel able to have a voice.
What would you like to improve for LGBTQ+ people, and how?
I want LGBTQ+ people to feel understood, important and equal. I would like to improve the channels in which LGBTQ+ people can raise their opinions to feel heard. I am particularly passionate about improving facilities and support for your LGBTQ+ people and those who have a faith or belief.
______
Trans, Non-Binary and Gender Diverse Panel member: Ash (they/them)
What motivated you to apply as an LGBTQ+ ViP panel member?
I applied to be Trans, Non-Binary and Gender Diverse panel member for ViP because I am Non-Binary myself. I have experienced difficulties first-hand, and would like to make life in Bristol easier for those with different gender identities. I won Stonewall Cymru Role Model of the Year (2016) for the work I undertook in Wales, and figured ViP would be the perfect platform to give back to my local LGBTQ+ community too.
What are your hopes for Bristol as a city of pride?
I hope Bristol embraces the LGBTQ+ community in an intersectional and supportive way. This means being aware of issues facing people with different protected characteristics and overcoming accessibility challenges in light of this. I would like everyone in Bristol's LGBTQ+ community to be proud of and feel supported within our city.
Whose voices do we need to hear more from in Bristol?
The strongest voices we need to hear from are those with intersectional protected characteristics. I am particularly interested in raising the profile of Trans, Non-Binary and Gender Diverse individuals, as I can empathise with a lot of issues this community faces. I am aware I cannot speak for this community as a whole, however, so am excited to open conversations with individuals who otherwise feel that their voices are not heard.
What would you like to improve for LGBTQ+ people, and how?
A priority improvement for LGBTQ+ people in Bristol (and elsewhere) is access to healthcare. For Trans, Non-Binary and Gender Diverse people, this is particularly important for those who need to medically transition. Opening conversations with the community and healthcare professionals may help bridge the gap and allow a better service for all.
______
Young People's panel member: Bex (they/them)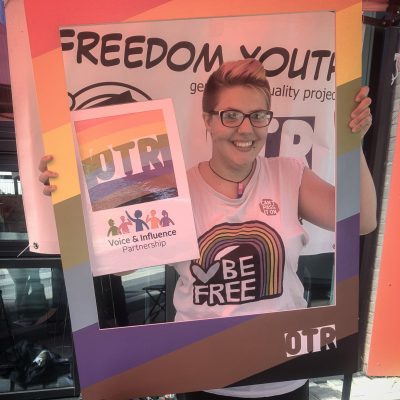 I applied as an LGBTQ+ ViP panel member because I adore Bristol, and I adore LGBTQ+ Bristol, but I'm not ignorant of it's faults. There's a lot to celebrate and improve, and I want to help do that! As a city of pride, I would love to see Bristol getting more accessible and inclusive, providing communities for all who need them. I also hope that we'll be able to hear from and amplify all of the voices that are missing from the conversation, and better support those within different intersections.
______
Disabled people's Panel Member: Marek (he/him)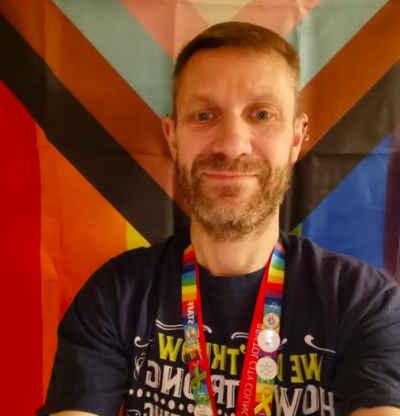 I work for Bristol City Council as the Verger to the Lord Mayor, part of the Lord Mayor's Office team. I have been the Chair of BCC LGBT+ Employee Group since September 2018 and am also member of BCC Disabled Employee Group. I am also a member of the PROUDbristol Committee and one of the co-opted Trustees for Outstories Bristol.
As a gay man who has lived with a number of ongoing serious health issues since birth. My own experiences of both physical and mental health issues have shaped who I am and have made me a truly empathic person and someone that people find easy to talk to as well as someone that is able naturally to create a calm atmosphere. My one driving passion is to help, inspire and encourage those around me. I enjoy working collaboratively with people from all parts of the LGBTQ+ community and with those from the other communities in the city and beyond.
My decision to stand for the VIP Panel was motivated by all this. I wished to play whatever part I could to help make our voice heard and inspire change.
My hope for Bristol, which is a very welcoming city, is that we can make this city a place where hate, intolerance and ignorance can truly be things of the past. By working together,I feel that we can achieve this.
I think that all our voices need to be heard, one groups issues directly or indirectly affects another, and we must support each other in the best ways we can. Many of us have more than one of the Protected Characteristics.
Many LGBTQ+ people feel isolated or alone for one reason or another. I think we can change this by reaching out, encouraging and supporting one another. There are so many ways we could do this, from social activities to large scale events and much more. It is going to be a journey of discovery, and one that will have highs and lows but ultimately will be great.
______
Open place positions:
Ade (he/him)
As an Open Panel Member I empathise on issues of marginalisation resulting from intersectionality, i.e. more than one protected characteristics. The most vulnerable voices, e.g. victims of hate crime and domestic abuse, those incarcerated by border controls and the criminal justice system, and those affected by health issues, as well as the socioeconomically marginalised should to be heard. From my perspective, all members of our community must be empowered to fulfil human rights equally, generally and globally, in accordance anti-discrimination norms.
______
Kaz (she/her)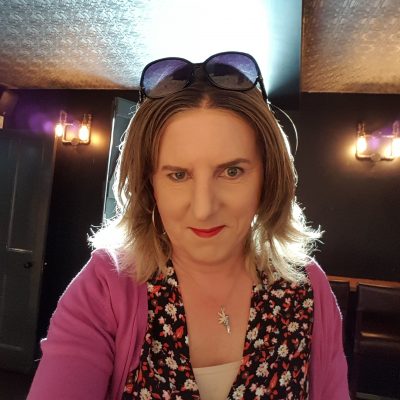 What motivated you to apply as an LGBTQ+ ViP panel member?
As a trans woman I want to be a visible role model and dispel some of the myths portrayed about trans people in some parts of the national media.
What are your hopes for Bristol as a city of pride?
That hate crime, bullying and harrasment of LGBT+ people does not occur. That all schools embrace inclusive RSE.
Whose voices do we need to hear more from in Bristol?
Trans and non-binary people. So that the general public can learn more about us by listening to real voices.
What would you like to improve for LGBTQ+ people, and how?
As a trans person my priority is improved and timely health care. The waiting time to get to a GIC is unacceptable and the whole model of healthcare for the trans. community needs to change.
______
Natasha (she/her)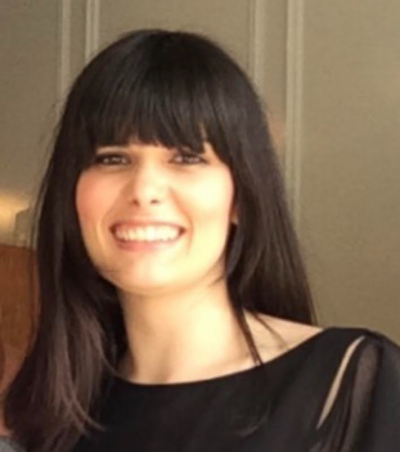 What motivated you to apply as an LGBTQ+ ViP panel member?
I applied to be an LGBTQ+ ViP panel member because I think it's really important to raise the voices of the LGBTQ community. It feels like a really exciting opportunity to make a difference in the city and recognise the diversity and difference that makes Bristol great.
What are your hopes for Bristol as a city of pride?
As a city of Pride, I hope that Bristol can become a city that recognises and values diversity in all its forms. I want people from all facets of the LGBTQ+ community to feel safe and welcome – and to know the impact that they have in the city. I hope Bristol can become an example for other places of a city where community really matters.
Whose voices do we need to hear more from in Bristol?
We need to hear more from the people that make Bristol such an incredible city – and especially those from minority groups. I want the people affected by city wide decisions to be a part of the decision making process – and that is particularly true for those who are currently under represented. I want people to feel that they are being recognised for all facets of their identity.
What would you like to improve for LGBTQ+ people, and how?
There are loads of things that I'd like to improve for LGBTQ+ people! Ultimately, though, it's not about me – this ViP panel will provide a platform for the LGBTQ community, and by working together we'll be able to make a difference – and that platform for change will hopefully improve lots of things.
______
Zoltán (he/him)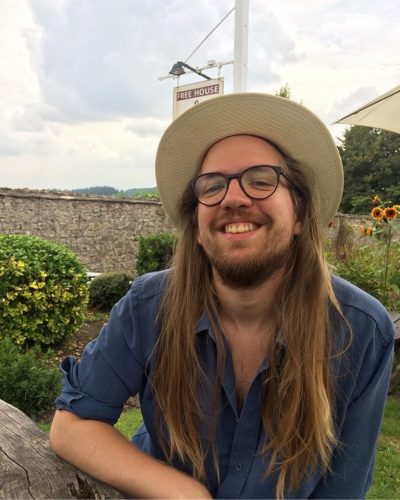 What motivated you to apply as an LGBTQ+ ViP panel member?
I'm originally from Hungary and have lived in Bristol for the past two years. The city's welcome me with open arms and has always encouraged me to be who I am, with no conditions. I feel that it's time for me to return the favour and give back to the community that's already given me so much.
What are your hopes for Bristol as a city of pride?
My hope for Bristol is to not just accept its diversity but to celebrate and champion it. There is so much intelligence, creativity, beauty and perspective in being different and I firmly believe that Bristol's already on the right path to become a city of great pride where we can look at difference as a superpower not as a disadvantage.
What voices do we need to hear more from in Bristol?
Anyone and everyone who doesn't feel represented by the current system. I want them all to feel like they have a place to go, that they matter and that their voices are just as valuable as anyone else's in the community. This diversity is exactly what makes being LGBTQ+ such a privilege and we can never lose sight of that.
What would you like to improve for LGBTQ+ people, and how?
My main objective is to provide a community to every LGBTQ+ person around Bristol who at the moment might feel like they're not welcome or that they don't belong. The beauty of our community is that we're all different but what we all need is a safe space where we can be with each other and no LGBTQ+ person should miss out on building that connection and enjoying the camaraderie that comes with finding one's tribe.
______
Remaining Women's place and Older people's (over 55) panel positions will be kept open for future election. If you are interested in standing for the above positions please register your intent by Tuesday 1st October by email to vip@otrbristol.org.uk
OTR is so excited to be working with ViP on this piece of work and energised about the future!