Hi everyone and welcome to a new week.
It has been a pretty intense few days and we know a lot of you may be sitting with anxieties about everything going on in the world right now. Please don't forget that we have a number of sessions where you can join OTR online – we're hoping you'll find them informative and useful. The sessions are listed below – some are available to all as broadcasts and posts on social media, others are age-restricted and require a sign-up (which is super-quick and can be done here!)
We're excited to be starting up new sessions for Mind Aid, hARMED, Shameless and Nature Works in the coming days – you still have time to sign up.
Oh and also, we hope you enjoyed the first video in our new series, 'Unspoken Truths of Lockdown'. The first episode hosted conversations about housing, and this Sunday our second episode takes a look at relationships and how we can navigate different types of relationships throughout lockdown.
There's a lot of talk about educating ourselves about racism right now. OTR is committed to sharing as many resources as we can to contribute to progressive and constructive conversations on such an important topic. Check out a statement we wrote, Lewis from our team talking about why it's important to carry on this conversation, and finally this video which we think is useful – despite being focused on US history, it's still very relevant and applicable. Take a watch.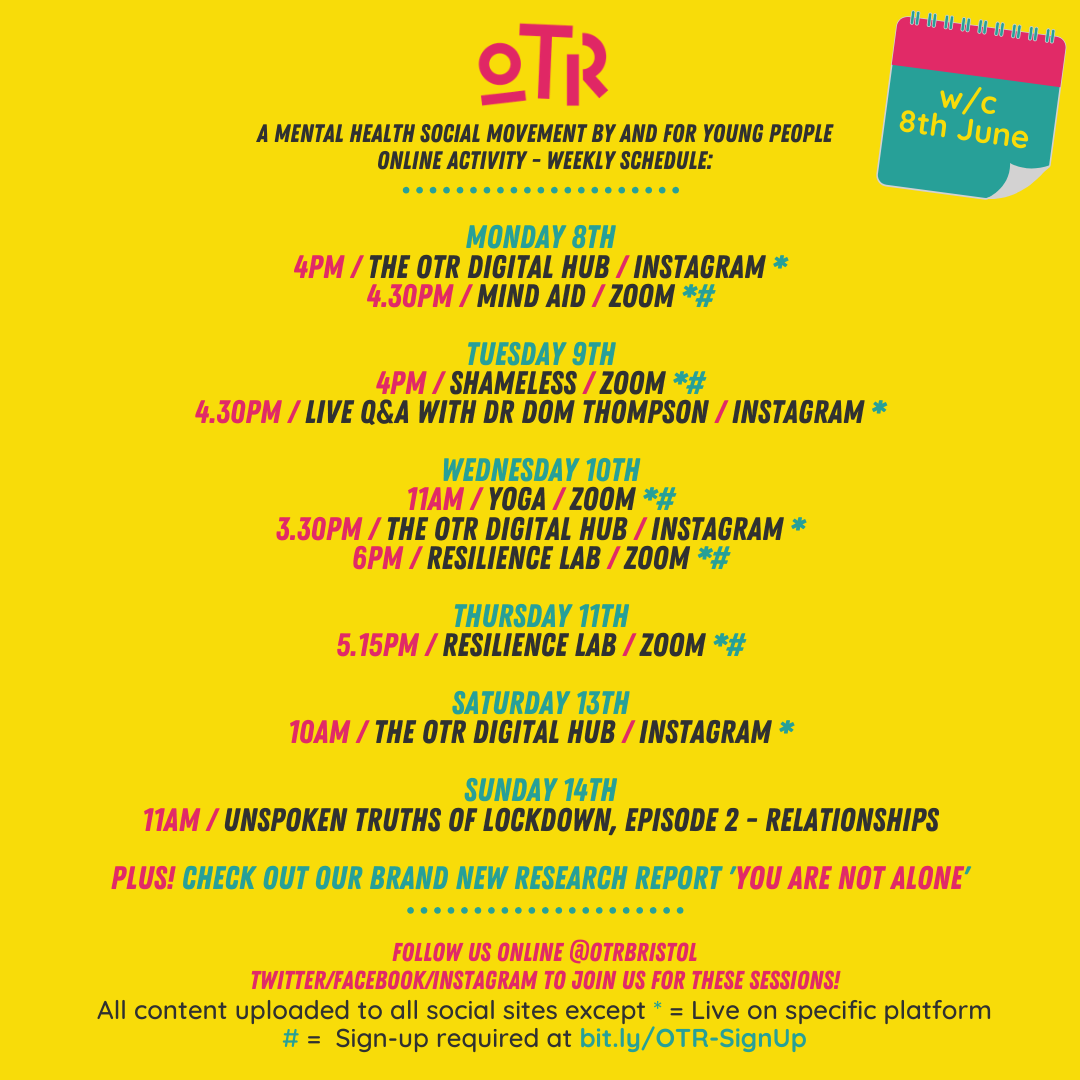 We hope you're staying safe and healthy – see you online! 👋