We're really pleased to announce that after a year of baking, bowling, quizzing, skydiving, pumpkin carving, wreath making, selling healthy smoothies and more, Bristol headquartered law firm TLT has raised over £12,000 for OTR.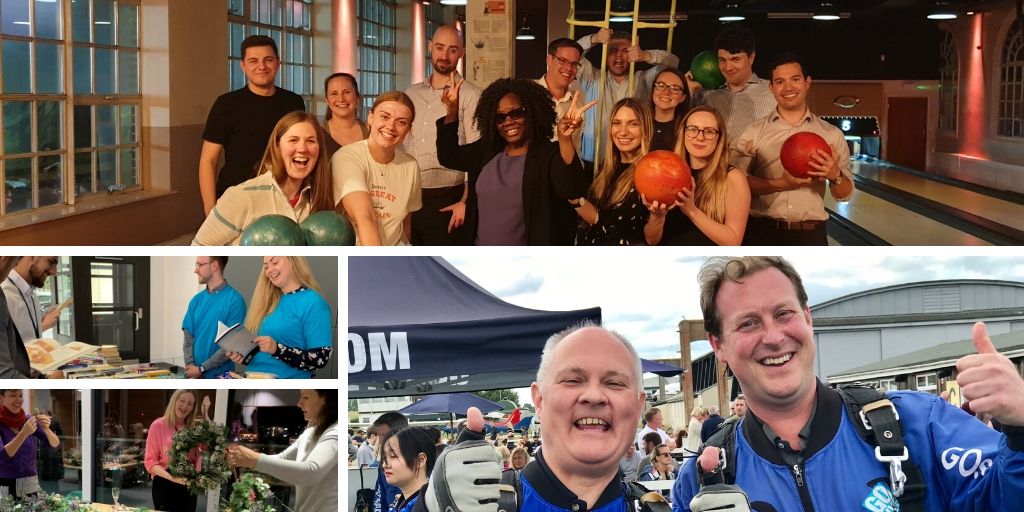 TLT's staff chose us as their charity partner of the year in 2019 and their charity team has gone above and beyond – quite literally in the case of those sky divers! – to find fun and creative ways to engage their hundreds of Bristol staff in the fundraising events.
They also organised a second hand book sale to coincide with World Book Day, a charity softball game and TLT Crufts – where staff submitted photos and videos of their prized pets (including ferrets, chickens and a tortoise!) in the hopes of winning a prize.
TLT also generously donated us their space in the 'experience zone' at TEDx Bristol 2019, where we got the chance to meet hundreds of people and raise awareness of our services. We co-created an experience where people shared their ideas for supporting community partnerships, future talent and the planet, and we are continuing to gather ideas from the people we work with.
This kind of partnership is so important to the day to day running of our charity. The money will be used to allow OTR to continue innovating and developing mental health information and support for young people, particularly throughout the testing pandemic, and it has also given us a chance to learn more about corporate partnerships and what else we might do in the future.
We are so grateful to TLT for selecting us as their charity partner of the year and for all their hard work. It really will make the world of difference to the work we do.