On Tuesday 29th March, a celebratory event called "iThrive Live" was co-hosted by OTR (Off the Record Bristol) and AWP (Avon and Wiltshire Mental Health Partnership NHS Trust) at BAWA Bristol, to discuss and explore the organisations' collective commitment to supporting the mental health of children and young people in the region.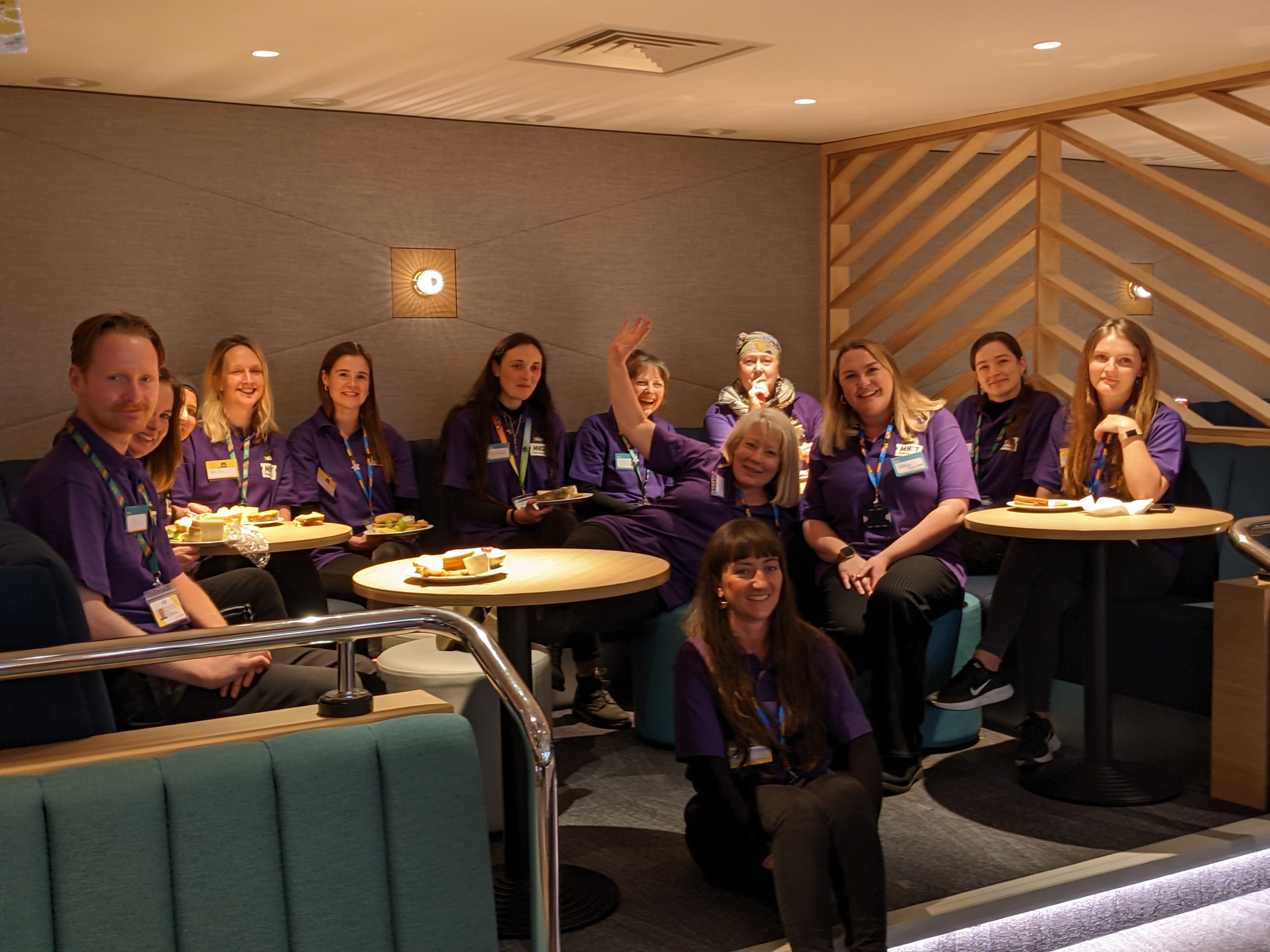 With the tagline "Promoting partnership working to ensure children and young people get the right help at the right time", iThrive Live was kindly supported by public health and brought together over 100 professionals to celebrate the first anniversary of the Mental Health Support Teams' ("MHST") launch across Bristol, North Somerset and South Gloucestershire.
This partnership between OTR and AWP has been providing a vital new additional source of support to young people and their families via working within school settings and is part of a wider, national introduction of MHSTs.
Karen Black, CEO at OTR, reflected on the importance of such partnership work, proudly explaining at the event how the MHST demonstrates a collaborative approach. She said:
"We firmly believe in the power of partnerships in order to reach more young people, especially those who wouldn't normally engage with a service OTR. Different doors open when we work in partnership. Having us all together today, thinking about what we need to do for young people, is amazing.
This MHST is really exciting; it feels like a long time coming and what we now see is a true partnership with OTR, AWP, public health, the CCG and our colleagues in education. This is the way to support our young people into the future and we look forward to seeing the impact of this early intervention".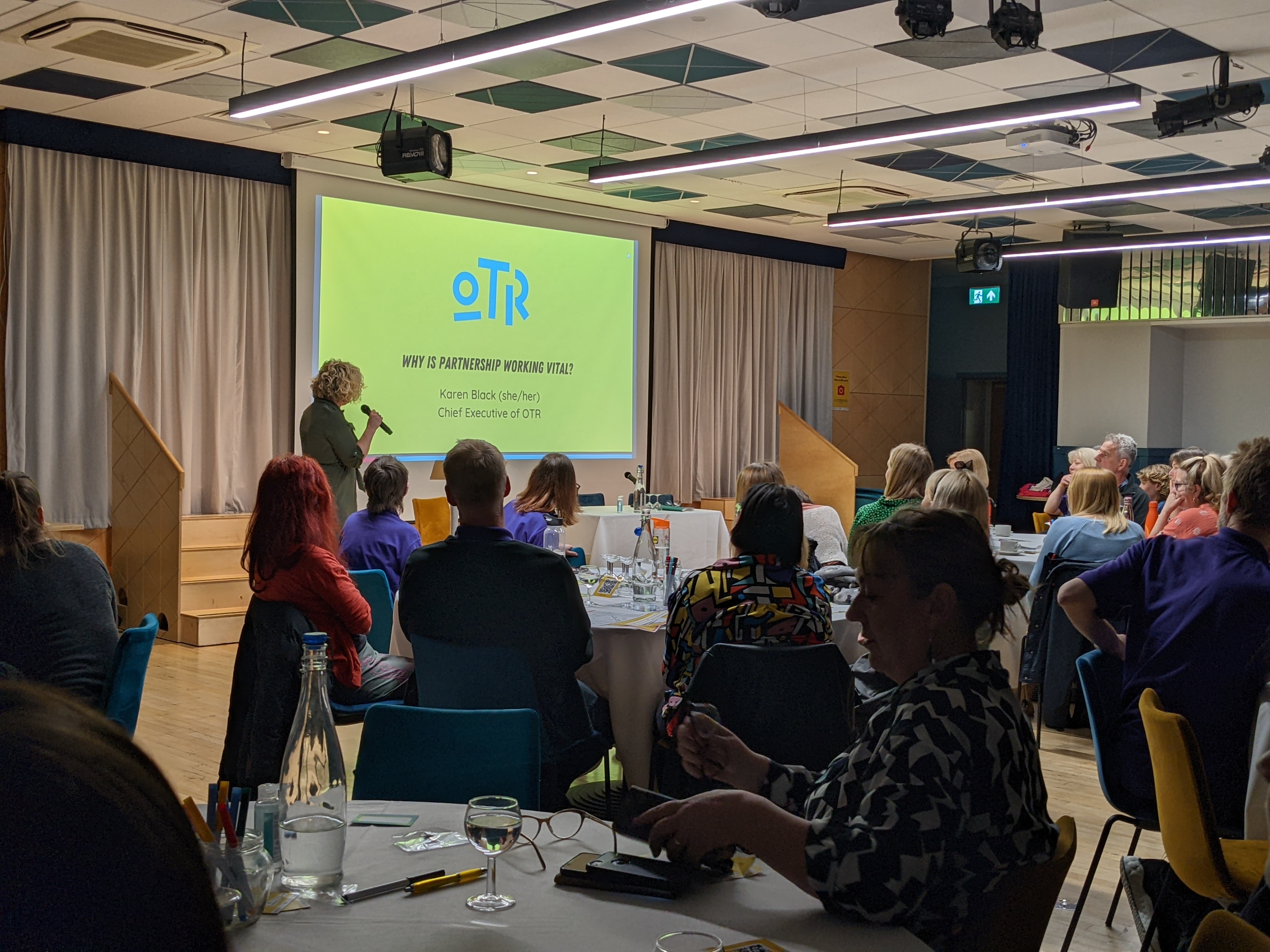 Lesley Leadbeater, MHST Clinical Service Manager for Bristol, North Somerset and South Gloucestershire (BNSSG), said:
"To fully support children and young people in school who may be experiencing mental health difficulties, we need a truly joined up approach, so to work in partnership with OTR in this way is really great. Team members are employed by both AWP and OTR meaning we can provide a range of support and guidance to young people and their families. I don't think there is another model in the country that is doing it quite like this so we are really looking forward to seeing how this works. It's really exciting!"
Lead by a team of OTR's 'Peer Representatives' (young people on placement at the organisation), a of the event showcased the impact of the MHST so far. Played via video link, Assistant Headteacher Liz Hackling at Bridge Learning Campus said:
"I think it's really important that people know how hard the team are working. I've never had 'no' as an answer when I've needed help. I think that's really important. It's not just the support they're providing for our children, which is immense, but it's also the support that they're providing for schools in general and we are a brighter place because of the work that's been done".
The iThrive conference also included a keynote from internationally renowned child and adolescent mental health expert, and former chair of the Children and Young People's Mental Health Coalition, Pooky Knightsmith.
Research has consistently shown the need to improve how we ensure young people receive the right help and support at the right time. In 2017, MQ Mental Health Research reported that only a quarter of young people referred into services were getting the right support. In 2019, Young Minds found that two thirds of young people surveyed could not find early support when they first needed it.
Attended by a diverse range of professionals working across children and young people's community mental health, iThrive Live focused much of its content on learning how to implement impactful and meaningful wellbeing support in education settings, meaning the room was full of workers such as pastoral care staff, mental health leads, school nurses, family therapists, support workers, wellbeing practitioners and educational psychologists.
The Mental Health Support Team will continue its work in the coming months including an increase in capacity across North Somerset.
For more information on the MHST partnership, visit otrbristol.org.uk/mhst
See also: OTR's Peer Reps on the iThrive conference
As part of its commitment to supporting the mental health and wellbeing of children and young people, Avon and Wiltshire Mental Health Partnership (AWP) NHS Trust has developed a dedicated area on its website. The Child and Adolescent Mental Health Services (CAMHS) pages provide a range of information around services, common mental health conditions and how to access help and support. You can visit the pages here.