Young People's charity Off the Record in Bristol benefits from over £300,000 in National Lottery funding today, as it receives a grant from the Big Lottery Fund's Reaching Communities programme.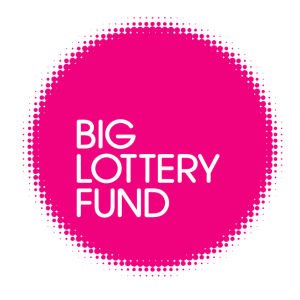 Off the Record offers young people free, confidential counselling and support and will use its grant of £305,879 to run a project called Talking Points. The project helps isolated and vulnerable young people aged 11-25 with mental health issues living in Lawrence Weston, Lockleaze, Barton Hill and Withywood. These are four of Bristol's most socially and economically deprived neighbourhoods where, although services are available, the young people who need them do not make use of them.
It delivers outreach mental health support; taking one-to-one counselling services to where they are needed. Alongside this, a support worker helps the young people with practical issues around housing, employment, welfare, self-care, relaxation and managing difficult situations and stress.
Parental support and guidance workshops are also planned in the four areas and will include sessions explaining the changes that take place during the transition from childhood to adulthood – such as how children's brains alter at the onset of adolescence, how to deal with self harming and how to communicate positively with their children.
Dr Simon Newitt, Chief Executive, Off the Record (Bristol) said:  "The news we've been awarded five years funding under the Reaching Communities programme is huge for us. It's a tough time to be young in so many ways, and this grant means we can continue to deliver vital outreach mental health support to young people in four of Bristol's most disadvantaged neighbourhoods. Without this grant and these services we know most, if not all, of the young people living in those communities would not access our city centre support due to the distance and cost involved, so this news really is welcome. The project will be a lifeline to hundreds of young people."
Tim Davis-Pugh, Big Lottery Fund Deputy Director for England, said: "Reaching Communities funding helps people and communities most in need. The work done by Off the Record in helping young people and their parents in Bristol is so important, and today's grant to will enable them to reach even more young people in deprived parts of the city."
Off the Record's Reaching Communities award is one of 13 awards announced today in England, totalling £3.8m.