Hi everyone, we hope you had a good Bank Holiday weekend.
This week we're presenting our most jam-packed weekly schedule yet! We're hosting a little bit of something for everyone, including some brand new videos about experimental drawing, Ramadan and poetry.
Here's our weekly schedule of online sessions you can join with OTR: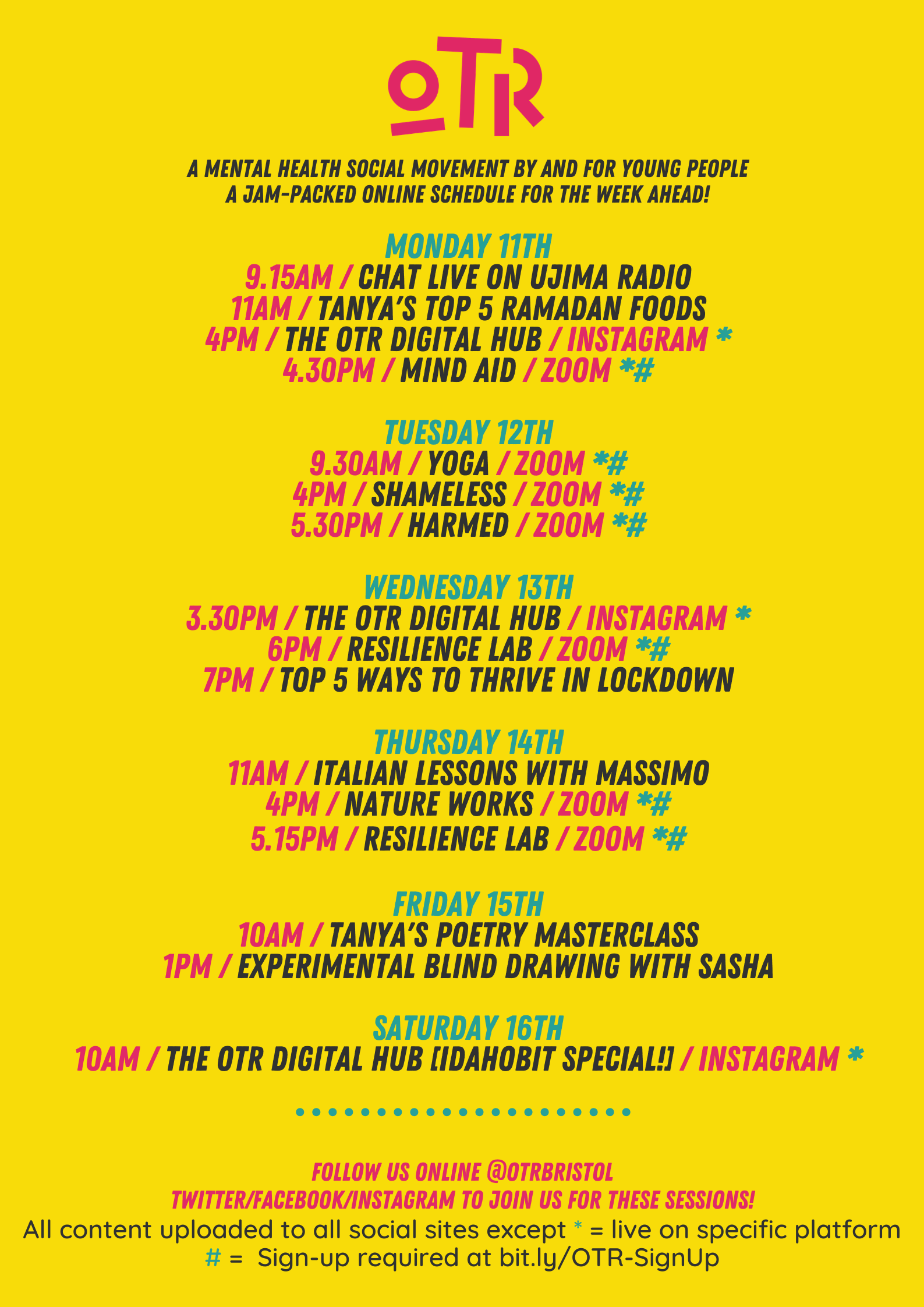 [Our live broadcasts and social media content of course remain available to all!]
We now have availability for the next round of Mind Aid, hARMED and Shameless sessions, starting in June, at that link too.
We hope you're staying safe and healthy – see you online! 👋