Hey everyone, welcome to another week!
As usual, we have a whole load of sessions and broadcasts available this week – some of them require a sign-up, and others are available for all to watch.
We'd particularly like to draw your attention to a brand new session called Speakers Corner! This is a digital space where people who identify as BAME young womxn aged 16-25 can come and talk about any issues they are experiencing. This is a brave and safe space where you will not be judged and you are free to speak about those subjects that mainstream society are not always ready to tackle – for example race, identity, gender and relationships.
On our sign-up form, you'll also notice some brand new dates for our popular groups Mind Aid, hARMED and Shameless – starting in August and September – we'd love to see you there.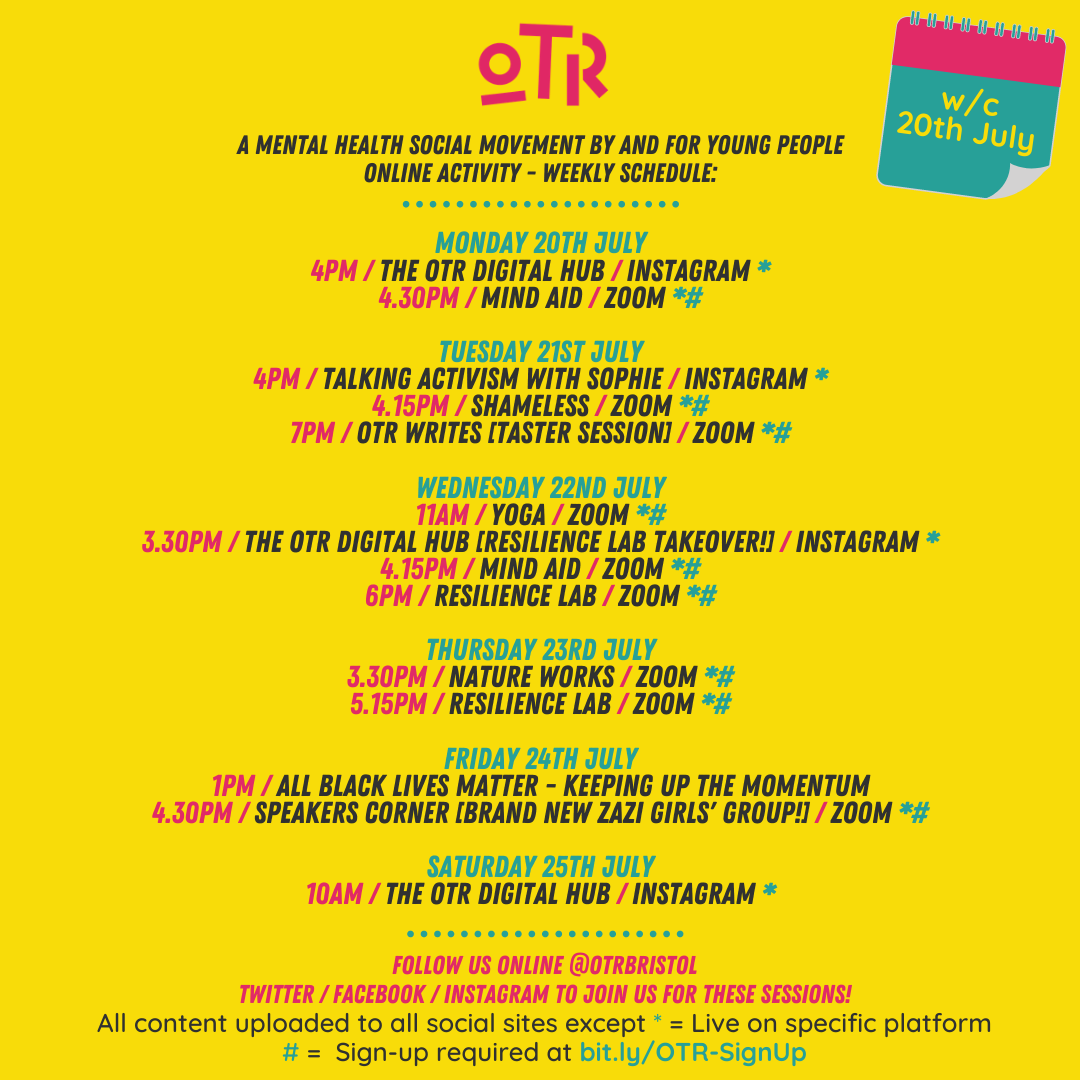 What would you like to see from OTR? Let us know by chatting to us on social media!
We hope you're staying safe and healthy – see you online! 👋